Director of Corporate Impact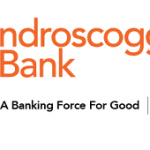 Website Androscoggin Bank
Director of Corporate Impact
As a part of our commitment to redefine Banking as a Force for Good – Androscoggin Bank is now recruiting for a new position, the Director of Corporate Impact. This critical leadership role will propel the Bank to continue to broaden and deepen its positive impact on our Communities, our Clients and our Colleagues by building, developing and implementing community impact strategies and programs. This newly formed strategic role will serve as a critical leader in the Bank to help drive our Mission, Vision and Values and maximize the value we contribute to all of our stakeholders.
Curious if you are the right fit for this exciting position? We are seeking an individual that:
Is passionate and seeks to have an impact greater than themselves – a positive impact on the world around them
Is a self-starter with an entrepreneurial mindset – able to take BIG Ideas and formulate those into actionable progress
Is keenly results oriented – with a willingness to dig in and do hard work
Demonstrates high level leadership qualities including empathy, compassion, vulnerability, collaboration and trust building
Illustrates a deep commitment to Diversity, Equity and Inclusion in all its forms
Holds prior experience and strong relationships in our non-profit community – relative to fund raising, volunteer organizing, and public relations campaigns
Why join our Team? Androscoggin Bank is the first Maine-Based Bank to achieve certified B Corporation status for our dedication and commitment to social responsibility and doing what is right for our Clients, Communities, and our Employees. Our commitments expand well beyond our internal financial metrics and seek to create lasting positive impact for all of our stakeholders. This unique opportunity will allow you to take on a critical leadership role in developing and implementing our Certified B Corporation strategies.
The person in this position:
Leads development of Androscoggin Bank's "B Team", creating a structure for future targeted improvements in governance, community impact, environmental sustainability, client experience, and employee experience.
Leads our community partner engagement program by acting as the liaison for Community Engagement and develops a deep understanding of local organizations, their missions, strategies, challenges, and opportunities for volunteerism and philanthropy in the communities we serve and identifies how the Bank can collaborate with these organizations to solve challenges and improve outcomes.
Develops dashboard reporting of the Bank's impact to the community as measured in dollars donated, volume of supplies donated, and time donated by employees. Explores potential other measures of impact such as the Bank's impacts on particular organizations or community initiatives. Effectively communicate results throughout the Organization and externally through social media and other public relations channels
Collaborates with business lines to support programming aimed to propel women and minority owned small businesses in Maine.
Engages with our local New American Community to build relationships and find opportunities to support and create impact for this segment of our Community.
Supports the Bank with implementation of its three year Diversity, Equity and Inclusion roadmap inclusive of external engagement, communication, and policy/practice/product recommendations.
We are looking for someone with:
Ten plus years of experience with a proven track record of non-profit leadership, community engagement, and advocacy, strong social media and public relations exposure, event planning. Previous Certified B Corporation experience would be beneficial.
Master's Degree preferred.
Proven experience as a leader of projects and multi-disciplinary teams
Excellent understanding of the Bank's community and non-profit service providers
Highly creative with ability to think out of box
Experience developing and managing volunteerism and philanthropic programming
Proven ability to develop and implement Diversity, Equity and Inclusion programming for clients and employees alike
Strong analytical skills and data-driven thinking
Advanced written and verbal communication and interpersonal skills
Up-to-date with latest trends and marketing best practices associated with Corporate Social Responsibility
Comfortable working with numbers, metrics and spreadsheets
Experience with a variety of software, including the Adobe Design Suite of products as well as Microsoft Office products.
Ability to align work with business strategy and multiple initiatives.
This position carries great benefits, including paid time off, holiday pay, 401k participation with a generous match (we put money in your 401k even if you don't!), and access to Androscoggin Bank's full insurance benefit package (medical, dental, vision, life, and disability). Androscoggin Bank includes paid parental leave in our benefits package, which grants new mothers and fathers six weeks of full pay!
Additionally, Androscoggin Bank is committed to supporting employee development, and employee benefits include tuition and education reimbursement. We also give all employees the time and opportunities to connect to the company outside of their department through project teams, committees, events, in-house education, paid volunteer time and more. It's an amazing place to work.
We are so proud that Androscoggin Bank recently achieved B Corp Certification. This means we'll continue to use profit to power our purpose, rather than serving as the purpose itself. We'll serve the best interests of our clients, our employees and our communities, while also honoring our environment. Learn more about it here – https://www.androscogginbank.com/bcorp/
Androscoggin Bank is an Equal Opportunity Employer and does not discriminate on the grounds of race, color, religion, sex, sexual orientation, including gender identity and gender expression, national origin, citizenship status, age, disability, genetic information or veteran status.