Senior Mortgage Processor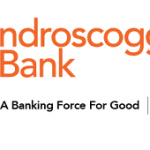 Website Androscoggin Bank
Androscoggin Bank, a values driven, mutual savings bank based in Lewiston, Maine, has an opening for an experienced Mortgage Processor to join our team. Our culture is one where we work collaboratively with business partners to answer questions and assist in arriving at the most effective and efficient resolution to reasonably comply with regulatory requirements and do what is right for the client. The difference here is the great team you will work with and the ability to work in a local business with local decision making-where employees and clients come first!
The processor will coordinate with the Mortgage Loan Officer and assume control of the file after application is submitted to manage throughout the process. This person will be responsible for communicating with the clients to gather information and answer questions and preparing files for processing, including obtaining required documentation, and reviewing submitted materials in a timely fashion. They will assemble the completed file to submit to the Underwriter.
The processor will provide a high level of customer service while communicating and corresponding with the borrower to gather information and/or explain the process and answer questions.
Requirements
5+ years of mortgage processing experience
In depth knowledge of Mortgage documents
Broad knowledge of loan department operations, policies and procedures
Basic to intermediate knowledge of multiple computer applications, specifically word processing, spreadsheet and database management software
Ability to perform detail oriented work with a high degree of accuracy
Proven ability to meet deadlines and complete work in a timely manner
High school diploma or general education degree (GED) required, an Associate's degree is preferred
Benefits
This position carries great benefits, including paid time off, holiday pay, 401k participation with a generous match (we put money in your 401k even if you don't!), and access to Androscoggin Bank's full insurance benefit package (medical, dental, vision, life, and disability). Androscoggin Bank offers paid parental leave to our employees, which grants new mothers and fathers six weeks of full pay! We also provide paid volunteer time to all employees.
Hoping you could advance your career and your education? We can help. Androscoggin Bank is committed to supporting employee development, and employee benefits include tuition and education reimbursement.
Do you wish you could be more involved and connected in your company, beyond the level of your department? Androscoggin Bank offers that to you. Project teams, committees, events, in-house education, and more. It's an amazing place to work.
And, you get to work with some of the smartest, most dedicated, heart-felt people you will ever meet!
We are deeply proud that Androscoggin Bank recently achieved B Corp Certification. This means we'll continue to use profit to power our purpose, rather than serving as the purpose itself. We'll serve the best interests of our clients, our employees and our communities, while also honoring our environment. Learn more about it here – https://www.androscogginbank.com/bcorp/
Androscoggin Bank is an Equal Opportunity Employer and does not discriminate on the grounds of race, color, religion, sex, sexual orientation, including gender identity and gender expression, national origin, citizenship status, age, disability, genetic information or veteran status.