Commercial Portfolio Manager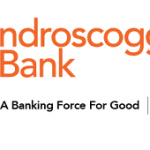 Website Androscoggin Bank
Do you enjoy working as a team to deliver extraordinary client service? Do you have a passion for helping a business, its owners and its employees achieve financial success? Do you want to work in a community-based organization where decisions are made locally? Do you want to work with colleagues who are engaged and eager to support our local communities and one another?
Androscoggin Bank, a values driven, mutual savings bank based in Lewiston, Maine, has an opening for a Commercial Loan Portfolio Officer to join our team. Our culture is one where we work collaboratively with clients and business partners to answer questions and assist in arriving at the most effective and efficient resolution to reasonably comply with regulatory requirements and do what is right for the client. The difference here is the great team you will work with and the ability to work in a local business with local decision making-where employees and clients come first!
The Commercial Portfolio Manager will:
Assist and support assigned commercial customers and multiple Commercial Loan Officers. This position shall work closely with the lenders to provide a high level of servicing and analysis of commercial credit relationships.
Supports new deals by participating in client meetings and company visits and follows up with customers to obtain financial and other documents to support the underwriting phase. Assists with credit analysis duties and preparation of deal discussions.
Coordinates loan closings in conjunction with Loan Processing and attorneys ensuring compliance with loan approval. Reviews all relevant documentation and directs finalization of loan related documents. In some instances, may conduct the closing with the Client.
May service a portfolio of smaller loan relationships including interviewing loan applicants, gathering supporting financial documents, and negotiating loan terms with the assistance of a Commercial Loan Officer.
Works closely with Commercial Lenders to assist in the management of construction loan process. This includes attending select site visits and requisition meetings with contractors and engineers top ensure compliance with loan agreements.
Assist the commercial lending staff with risk rating evaluations, credit memos, business call reports, loan covenant testing, insurance and document deficiency resolutions.
Maintain and seek opportunities to grow strong business relationships already established.
Investigates and collects past due accounts
Establishes, and negotiates when necessary, terms under which credit will be extended, including the costs, repayment method, and schedules and collateral requirements. Interviews new loan applicants and collects and analyzes financial and related data to determine the general creditworthiness of the prospect and the merits of the specific loan request. Collects and analyzes information that reflects the current creditworthiness of customers and the current status of existing loans. May obtain information through direct inspection of the applicant's business and/or collateral, review of interim financial reports, personal interview, and other means.
Participates in community affairs to increase the bank's visibility and to enhance new business opportunities.
Makes joint calls with Retail Managers, Business & Government Services Officers, Investment Officers or other bank personnel as needed to cross promote bank products.
Qualifications:
Bachelors Degree from a four year College or University
Requires a minimum of 2+ years of commercial credit analysis or commercial lending experience
Previous Commercial Loan Portfolio Management experience is a plus
Strong verbal and written communication skills
Strong organizational skills
Represents bank in professional manner
Ability to cross-sell other bank products and services
Willingness to travel and work a flexible schedule to meet customer needs
Demonstrated ability to work with high degree of accuracy and detail
Must have a valid drivers license
Benefits
This position carries great benefits, including paid time off, holiday pay, 401k participation with a generous match (we put money in your 401k even if you don't!), and access to Androscoggin Bank's full insurance benefit package (medical, dental, vision, life, and disability). Androscoggin Bank offers paid parental leave to our employees, which grants new mothers and fathers six weeks of full pay! We also provide paid volunteer time to all employees.
Hoping you could advance your career and your education? We can help. Androscoggin Bank is committed to supporting employee development, and employee benefits include tuition and education reimbursement.
Do you wish you could be more involved and connected in your company, beyond the level of your department? Androscoggin Bank offers that to you. Project teams, committees, events, in-house education, and more. It's an amazing place to work.
And, you get to work with some of the smartest, most dedicated, heart-felt people you will ever meet!
We are deeply proud that Androscoggin Bank recently achieved B Corp Certification. This means we'll continue to use profit to power our purpose, rather than serving as the purpose itself. We'll serve the best interests of our clients, our employees and our communities, while also honoring our environment. Learn more about it here – https://www.androscogginbank.com/bcorp/
Androscoggin Bank is an Equal Opportunity Employer and does not discriminate on the grounds of race, color, religion, sex, sexual orientation, including gender identity and gender expression, national origin, citizenship status, age, disability, genetic information or veteran status.