Assistant Bank Branch Manager – Lisbon Falls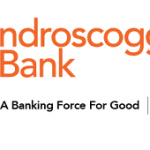 Website Androscoggin Bank
Assistant Branch Manager
Lisbon Falls
Here is your opportunity to work with a dynamic team that is focused on developing consumer, private bank and small business clients relationships. In this position you will also oversee day to day branch operations and coach and develop branch staff.
We are seeking an experienced banker who is a confident relationship builder and coach, with prior leadership/managerial experience and demonstrated strong operational success.
In this role, you will be based in Lisbon Falls and manage, coach, and develop 2 staff members to ensure the efficient and compliant operations of the branch.
You'll have oversight of security, audit and safety policies, and be responsible for monitoring and upholding branch operational standards including proving the vault, drawer management and account opening & maintenance. You'll also routinely perform service tasks including teller functions when needed, opening new accounts/services, and handling complex transactions professionally and accurately. You'll maintain a NMLS number and assist clients applying for HELOC and consumer loans.
In addition to these traditional Bank tasks, you will work with your regional manager to actively grow and service your branch's client base. This is an opportunity to gain deeper leadership experience, leverage your sales and service skills, and help develop Androscoggin Bank's portfolio – and service reputation!
Candidates for this position should possess exceptional customer service skills, a sales orientation and a high degree of accuracy in managing cash and following procedures. Professional demeanor and the ability to comfortably interact with both individual and business clients is key. And, it's important to be comfortable coaching others toward all those skills.
You should be comfortable working independently, making effective and appropriate decisions, and managing emergent issues for your team – because you will be the responsible person on site!
This role includes some Saturday mornings (rotating coverage) until about noon.
Requirements
(These are the things we will be looking for in a candidate)
2+ years of experience in retail banking leading a team, with specialized training in managing teams or equivalent work experience
Desire and ability to coach and mentor others; supervision experience required
Previous lending experience
Ability to perform detail oriented work with a high degree of accuracy.
Ability to handle multiple priorities and tasks.
Proficient computer skills and ability to learn teller processing software
Ability to identify customer needs, recommend applicable products/services and close the sale.
Benefits
This position carries great benefits, including paid time off, holiday pay, 401k participation with a generous match (we put money in your 401k even if you don't!), and access to Androscoggin Bank's full insurance benefit package (medical, dental, vision, life, and disability). Androscoggin Bank recently added paid parental leave to our benefits package, which grants new mothers and fathers six weeks of full pay!
Hoping you could advance your career and your education? We can help. Androscoggin Bank is committed to supporting employee development, and employee benefits include tuition and education reimbursement.
Do you wish you could be more involved and connected in your company, beyond the level of your department? Androscoggin Bank offers that to you. Project teams, committees, events, in-house education, and more. It's an amazing place to work.
We are deeply proud that Androscoggin Bank recently achieved B Corp Certification. This means we'll continue to use profit to power our purpose, rather than serving as the purpose itself. We'll serve the best interests of our clients, our employees and our communities, while also honoring our environment. Learn more about it here – https://www.androscogginbank.com/bcorp/
Androscoggin Bank is an Equal Opportunity Employer and does not discriminate on the grounds of race, color, religion, sex, sexual orientation, including gender identity and gender expression, national origin, citizenship status, age, disability, genetic information or veteran status.