Assistant Athletic Director for Communications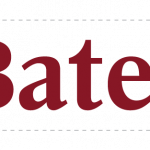 Website Bates College
A highly selective liberal arts college with 31 varsity sports teams, Bates College competes in the New England Small College Athletic Conference (NESCAC), among the most competitive conferences in NCAA Division III. A core leader in the Department of Athletics, the Assistant Athletic Director for Communications (AADC) develops, implements, and maintains a comprehensive communications and marketing strategy to increase the visibility and reputation of Bates College Athletics. The AADC advises the Director of Athletics and the Vice President for Communications and Public Affairs on sports communications and marketing matters and works closely with coaches, athletic administrators, and professional staff within the Bates Communications Office. This role directly supports crucial institutional objectives, including enrollment marketing and college advancement.
The AADC oversees the editorial vision for Bates Athletics, managing an always-on storytelling operation, including feature articles, game and contest recaps, video production, podcasting, and social media promotion. In addition, the director serves as the main point of contact for sports media on the national, regional, and local levels, as well as our streaming and broadcast partners for live events This work includes creating media pitches, media releases, score and statistical reporting, website maintenance, event promotion, and the production of athletics publications.
The AADC also works in partnership with the Assistant Athletic Director for Facilities and Recreation to organize and oversee all aspects of game management for home athletic events, including football, men's and women's basketball, men's and women's lacrosse, men's and women's soccer, field hockey, and all postseason contests. The AADC supervises the Assistant Director of Communications, a Coordinator for Athletics Marketing and Promotions, and a small team of student-employees focused on event support. This position reports directly to the Director of Athletics. The AADC also has indirect reporting responsibilities to the to the Vice President for Communications and Public Affairs to ensure tone alignment and brand control.
For more information including the job description, please follow the URL to apply.