Administrative Coordinator, Inclusion and Diversity in Student Affairs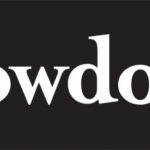 Website Bowdoin College
The Administrative Coordinator serves as administrative support for the deans of
diversity and inclusion, the Sexuality, Women and Gender Center, the Student
Center for Multicultural Life, and the Religious and Spiritual Life program; provides oversight and ongoing maintenance of the centers' websites; and assists with the programs of the centers and the Inclusion and Diversity Team, including scheduling, logistics, and budget.
27 hours/week during college academic year (38 weeks). Schedule will vary – typical
hours will be within Monday – Friday between 9:00 a.m. – 5:00 p.m. with periodic
evening and weekend hours required. Schedule will vary on days when evening hours are required and in weeks where weekend hours might be necessary to rarely exceed 30 hours per week.
Bowdoin embraces diversity in all forms, and the College is home to talented students, faculty and staff—with a variety of racial, ethnic, cultural, and socioeconomic backgrounds; religious beliefs; and gender identities, among other factors.
We encourage applications from candidates committed to the support of an inclusive campus community and those who will enrich and contribute to the College's multifaceted diversity. We value a community in which individuals of all backgrounds are warmly welcomed and encouraged to succeed.
Founded in 1794, Bowdoin has maintained its commitment to the liberal arts for well over 200 years. Bowdoin's reputation as a preeminent liberal arts college rests on the excellence of its faculty, students, and staff; intimate size; strong sense of community; and connections to the people, history, and natural beauty of Maine.
Bowdoin's campus is situated in a beautiful natural setting. Located in Brunswick, Maine, a town of approximately 20,000, the College is a short drive from the Maine coast, twenty-five miles from Portland and 120 miles from Boston.