Paid Intern – Transportation and Construction Inspection Interns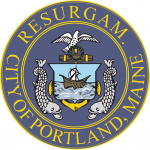 Website City of Portland
Municipal Government for Maine's largest City.
PAID INTERN – TRANSPORTATION AND CONSTRUCTION INSPECTION INTERNS
Public Works Department
Overview and Responsibilities:  The City of Portland's Department of Public Works is seeking interns to work with the Department in positions that will provide hands-on significant exposure to urban transportation infrastructure projects of many types. Work assignments will include Transportation Projects such as large paving projects, sidewalk and ADA construction, and signal work. Work will involve oversight and inspection of municipal infrastructure construction activities, review of plans and specifications, and review of cost estimates and quantities. The positions will direct, monitor, and carry out day-to-day construction inspection activities on-site under supervision of another Inspector or Senior Engineer.
Required Knowledge, Skills, and Abilities:   Seeking a College Student and/or Recent Graduate at a sophomore level or higher with some level of construction and/or engineering experience preferred. Applicants should be willing to learn basic construction fundamentals such as excavation and work zone safety requirements as well as basic understanding of construction plans. These positions require strong organizational and communication skills. Must be able to alternate frequently between being in a stationary position and frequently traversing on variable terrain in varied climates. Frequently move objects such as boxes weighing 40 pounds in order to do field work.
Rate of Pay:  $18.00-$20.00 per hour, for 37.5 hours per week (depends on level of experience).  Some overtime will be required and will be compensated.
Duration of Internship:  12 weeks to 1 year; end date flexible based on availability of applicant.
Schedule: Monday thru Friday, 7:30 AM to 3:30 PM, half hour lunch (start and end times may fluctuate depending on workloads and assigned tasks).
Location:  212 Canco Road, Suite B, Portland, Maine 04103
Application Process:  Please complete the City of Portland Online Application form and upload cover letter and resume.
Accepting applications for this position until the vacancies are filled. 
To APPLY for this position, please click here:  https://selfservice.portlandmaine.gov/ess/EmploymentOpportunities/JobDetail.aspx?req=406&sreq=2&form=1400&desc=INTERN-TRANSPORTATION%20AND%20CONSTRUCTION%20INSPECTION%20INTERNS
The City of Portland is strongly committed to diversity in its workforce.
Women and Minorities are encouraged to apply.
We are an Affirmative Action/Equal Employment Opportunity employer.
***COVID-19 Vaccine Mandate***    For the safety of our employees and our constituents, the City of Portland requires that new employees be fully vaccinated against COVID-19 prior to the start of employment.  Candidates may request an accommodation for medical reasons or sincerely held religious beliefs at the conditional offer stage.
For questions contact Human Resources by email at jobs@portlandmaine.gov or 207-874-8624.
City Job Opportunities Website:  www.portlandmaine.gov/Jobs.