Paid Student Internship – Overdose Data Analyst, Public Health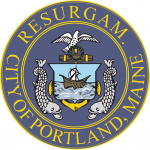 Website City of Portland
Municipal Government for Maine's largest City.
PAID STUDENT INTERNSHIP – OVERDOSE DATA ANALYST, PUBLIC HEALTH DIVISION
Health and Human Services Department – Public Health Division – Chronic Disease & Prevention –*Deadline Extended – Posting Revised *–
Seeking a qualified individual for a part-time, paid, student internship in the Harm Reduction Services Program for the City of Portland's Public Health Division. This position is funded by a federal grant and is designed to provide outreach and supportive connections throughout Cumberland County for people at risk of opioid overdose.  The student intern will develop and maintain an overdose data dashboard with community-level data as part of a newly developed Cumberland County Overdose Prevention Alliance.  The student will work with Portland Public Health's Harm Reduction Services and Research and Evaluation Programs, the UMaine Margaret Chase Smith Policy Center, and community-based organizations in Cumberland County to compile overdose data into a real time data dashboard to be used to inform community naloxone distribution.
Scope of work will include:  Develop data collection tool and database with granular data related to overdoses occurring in communities throughout Cumberland County.  Meet bi-weekly with the project team to make sure that grant activities are progressing.  Attend bi-monthly virtual meetings with the Cumberland County Overdose Prevention Alliance (CCOPA), providing updates to the data collection tool and data dashboard.  Provide assistance and trainings to community partners with data collection and entry related to overdose reversals and deaths. Maintain database and troubleshoot technical issues.  Master's or PhD level candidate working toward a degree in data science, data visualization, epidemiology, nursing, social work, public health, or a related field preferred.
Anticipated time frame of this internship will be March-December 2023.  *This is a primarily remote position, with occasional on-site work at our office in Portland. *
Offers of employment are contingent upon the completion of a satisfactory criminal background check.
Pay rate – $25 per hour.
*Deadline for applications for this position is Friday, March 31, 2023.* 
To APPLY for this position, please click here:  https://selfservice.portlandmaine.gov/ess/EmploymentOpportunities/JobDetail.aspx?req=386&sreq=3&form=1400&desc=PAID%20STUDENT%20INTERNSHIP%20-%20OVERDOSE%20DATA%20ANALYST,%20PUBLIC%20HEALTH 
The City of Portland is strongly committed to diversity in its workforce.
Women and Minorities are encouraged to apply.
We are an Affirmative Action/Equal Employment Opportunity employer.
***COVID-19 Vaccine Mandate***    For the safety of our employees and our constituents, the City of Portland requires that new employees be fully vaccinated against COVID-19 prior to the start of employment.  Candidates may request an accommodation for medical reasons or sincerely held religious beliefs at the conditional offer stage.
For questions contact Human Resources by email at jobs@portlandmaine.gov or 207-874-8624.
City Job Opportunities Website:  www.portlandmaine.gov/Jobs.