Airport Maintenance Worker II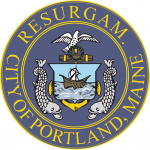 Website City of Portland
Municipal Government for Maine's largest City.
AIRPORT MAINTENANCE WORKER II
Aviation & Transportation Department – Up to $1,500 Sign On Bonus Available –
The Portland International Jetport is seeking two, full-time Airport Maintenance Workers for a 2nd shift position (either Tuesday-Saturday or Sunday-Thursday), with a starting pay rate of $1,036/week, plus any shift differential and overtime, with wage adjustments in accordance with the Collective Bargaining Agreement.  Training is Monday-Friday, 1st shift for approximately two months. We are seeking hard-working individuals who want to make a difference through their dedication to keeping the Portland International Jetport safely maintained 24/7. This is a challenging position in the dynamic and fast-paced environment of Portland's busy and growing small hub commercial airport. This is skilled work involving a wide variety of trades in the construction, repair, operation and maintenance of airport buildings, grounds and equipment.
Requirements: Ability to successfully complete a physical assessment that measures cardiovascular fitness, flexibility, strength, endurance, color recognition and night vision; strong background in heavy equipment and construction; valid Maine Class B driver's license; successful completion of TSA background investigation per TSR part 1542; must pass federally mandated drug test. May be willing to hire the right candidate with Class C license at Grade 16A. Job duties include:  Mowing, snow removal and preventative maintenance (see job description for a more detailed overview). Qualified candidates are proud, forward-looking individuals who will learn and understand federal, state and local regulations that affect airport operations. They will be aware of their responsibilities and be responsive to supervisors to ensure the highest level of safety and security are met. They will use technology to assist in accountability of work performance and continuing education. We are looking for a supportive, team-oriented individual who is capable of performing tasks both as a group member and autonomously.  Offers of employment are contingent upon the completion of a satisfactory background check.
This is Labor & Trades Union position – Grade 19A – Pay range starting at $1,036/week.
Accepting applications until both positions are filled. 
To APPLY for this position, please click here:  https://selfservice.portlandmaine.gov/ess/EmploymentOpportunities/JobDetail.aspx?req=242&sreq=3&form=5000&desc=AIRPORT%20MAINTENANCE%20WORKER%20II
City Benefits
Permanent employees receive a generous benefits package that includes paid holidays; employee health insurance; sick and vacation leave; optional life, dental, vision and income protection insurances; choice of retirement plans; and tuition reduction program with the University of Southern Maine and Thomas College.
The City of Portland is strongly committed to diversity in its workforce.
Women and Minorities are encouraged to apply.
We are an Affirmative Action/Equal Employment Opportunity employer.
***COVID-19 Vaccine Mandate***    For the safety of our employees and our constituents, the City of Portland requires that new employees be fully vaccinated against COVID-19 prior to the start of employment.  Candidates may request an accommodation for medical reasons or sincerely held religious beliefs at the conditional offer stage.
For questions contact Human Resources by email at jobs@portlandmaine.gov or 207-874-8624.
City Job Opportunities Website:  www.portlandmaine.gov/Jobs