Airport Operations Coordinator I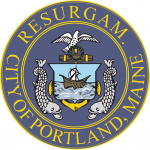 Website City of Portland
Municipal Government for Maine's largest City.
AIRPORT OPERATIONS COORDINATOR I
Aviation & Transportation Department – Portland International Jetport
– Sign On Bonus $1,500 and Relocation Assistance $2,500 Offered –
Under the direction of the Airport Security and Operations Center Manager, the Operations Coordinator I provides centralized security and communications oversight for the airport while working in the 24/7/365 Airport Operations Center.  The primary duties of this position include monitoring surveillance cameras, access points, alarms, energy management systems, weather-related equipment, phones, and radios.  Airport Operations Coordinators assist with terminal, TSA & FAA inspections, tests and audits as well as assisting airport management on matters involving safety, security, and customer service.  Acting as "Trusted Agents", Airport Operations Coordinators are responsible for viewing, recording, and processing background checks for airport badge holders.  Airport Operations Coordinators work holidays, rotating shifts, and are subject to mandatory overtime call-ins. All employment candidates must possess a working knowledge of FAA and TSA rules and regulations.  MS Office Suite Computer competency, excellent organizational and communication (written and verbal) skills, as well as the willingness to always go above and beyond providing exceptional customer service to both internal and external customers (airport tenants, the general public, and City, State and Federal agencies) are also required.  Candidates must be able to pass all local and federal background investigations, specifically TSA Regulation 49 CFR, Part 1542 as published in the Federal Registrar, possess a valid Maine State Class C Driver's License, or the ability to obtain one subject to employment.  Additional consideration will be given to candidates who possess a Bachelor's Degree in Airport Management or comparable airport related experience, experience at a commercial non-hub or larger airport in the fields of Airport Operations, Airport Security, or other applicable experience.
Pay range starting at $771.60 per week (40hrs).
Accepting applications through Friday, July 1, 2022. 
To APPLY for this position, please click here:  https://selfservice.portlandmaine.gov/ess/EmploymentOpportunities/JobDetail.aspx?req=418&sreq=1&form=5000&desc=AIRPORT%20OPERATIONS%20COORDINATOR%20I
City Benefits –
Permanent, full-time employees receive a generous benefits package which includes 13 ½ paid holidays; employee health insurance; sick and vacation leave; optional life, dental, vision and income protection insurances; choice of retirement plans; and tuition reduction program with the University of Southern Maine.
The City of Portland is strongly committed to diversity in its workforce.
Women and Minorities are encouraged to apply.
We are an Affirmative Action/Equal Employment Opportunity employer.
For questions contact Human Resources by email at jobs@portlandmaine.gov or 207-874-8624.
City Job Opportunities Website:  www.portlandmaine.gov/Jobs
***COVID-19 Vaccine Mandate***     As a condition of employment, you must demonstrate proof of being fully vaccinated for COVID-19 prior to start of employment.  If you cannot get vaccinated due to a medical condition or a sincerely held religious belief, you may request an exemption as a reasonable accommodation.  Failure to provide proof of vaccination will result in your exclusion from employment with the City of Portland.