Airport Operations Supervisor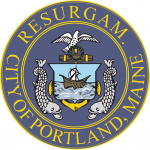 Website City of Portland
Municipal Government for Maine's largest City.
AIRPORT OPERATIONS SUPERVISOR
Aviation & Transportation Department – Portland International Jetport
– Sign-On Bonus and Relocation Assistance Offered –  
One open position – Join the operations team at New England's fastest growing airport. Portland International Jetport is an active Part-139 compliant, commercial service airport, offering incumbent Operations Supervisors the opportunity to oversee a wide variety of operational responsibilities. Under the direction of the Operations Manager, this position plans, organizes, and supervises airside and landside operations.
Position Responsibilities:
Inspecting airside, terminal, cargo, FBO, and landside facilities
Coordinating airport construction and special events
Enforcing the Jetport's SWPPP
Mitigating wildlife hazards
Responding to emergency situations and answering calls for service
Supervising the Airport Operations Center
Coordinating security and driver's training of tenants/users
Assisting with updates to the airport's regulatory manuals and plans as needed
This position also reviews and acts on matters involving safety, security, customer service, certification, and other related matters as they impact airlines, tenants, and passengers. Additionally, Operations Supervisors may actively participate during certification inspections and interact with Federal Inspectors and senior airport management. This position operates on a rotating 24×7 schedule including nights, weekends, holidays, and mandatory call-ins.
Position Requirements:
Effective communication skills
Ability to pass all required background investigations
A valid Class C Maine Driver's License
Completion of a 4-year degree in Airport Management or a related field
A minimum of two (2) years of professional work experience at a commercial service airport in the airport operations field conducting FAR Part 139 airfield inspections and issuing NOTAMs
Applicants must be familiar with FAR Part 139, TSAR 1542, applicable FAA Advisory Circulars, and standard airport operating procedures
Private Pilot Certificate, AAAE CM, AAAE ACE, and previous experience managing, or leading airport snow and ice control operations is preferred
Pay range starting at $48,526/year.  Generous benefits package, sign-on bonus and relocation assistance offered.
Accepting applications through Friday, July 1, 2022. 
To APPLY for this position, please click here:  https://selfservice.portlandmaine.gov/ess/EmploymentOpportunities/JobDetail.aspx?req=419&sreq=1&form=5000&desc=AIRPORT%20OPERATIONS%20SUPERVISOR
City Benefits –
Permanent, full-time employees receive a generous benefits package which includes 13 ½ paid holidays; employee health insurance; sick and vacation leave; optional life, dental, vision and income protection insurances; choice of retirement plans; and tuition reduction program with the University of Southern Maine.
The City of Portland is strongly committed to diversity in its workforce.
Women and Minorities are encouraged to apply.
We are an Affirmative Action/Equal Employment Opportunity employer.
For questions contact Human Resources by email at jobs@portlandmaine.gov or 207-874-8624.
City Job Opportunities Website:  www.portlandmaine.gov/Jobs
***COVID-19 Vaccine Mandate***     As a condition of employment, you must demonstrate proof of being fully vaccinated for COVID-19 prior to start of employment.  If you cannot get vaccinated due to a medical condition or a sincerely held religious belief, you may request an exemption as a reasonable accommodation.  Failure to provide proof of vaccination will result in your exclusion from employment with the City of Portland.