Assistant Director of Nursing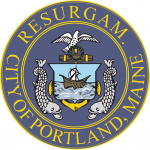 Website City of Portland
Municipal Government for Maine's largest City.
ASSISTANT DIRECTOR OF NURSING SERVICES
City of Portland, Barron Center – Health and Human Services Department –
This is a rare opportunity to become a senior member of a nursing management team that is dedicated, effective and stable. The Barron Center is a mission driven, long-term care facility with a long history of excellence.  We work with the guiding principle that "Kindness Matters".
Requirements:  RN with a knowledge of State and Federal regulations; a minimum of three years experience in gerontological nursing, preferably in management; basic knowledge of Medicare principles of reimbursement, and the willingness and flexibility to do what it takes to help maintain our high standards.  Offers of employment are contingent upon the completion of a satisfactory criminal background check.  As a City of Portland employee, you will receive an excellent benefits package and a competitive salary.
Non-Union – Grade C51 – Salary range: $70,968 – $87,273 annually.
If you have questions about the Barron Center or this position, please call Clarkson Woodward, Principal Administrative Officer, at 541-6546 or email at ccw@portlandmaine.gov.
Accepting applications through Wednesday, July 6, 2022.  
To APPLY for this position please click here:  https://selfservice.portlandmaine.gov/ess/EmploymentOpportunities/JobDetail.aspx?req=424&sreq=1&form=5000&desc=ASSISTANT%20DIRECTOR%20OF%20NURSING
City Benefits –
Permanent, full-time employees receive a generous benefits package which includes 13 ½ paid holidays; employee health insurance; sick and vacation leave; optional life, dental, vision and income protection insurances; choice of retirement plans; and tuition reduction program with the University of Southern Maine.
The City of Portland is strongly committed to diversity in its workforce.
Women and Minorities are encouraged to apply.
We are an Affirmative Action/Equal Employment Opportunity employer.
For questions contact Human Resources by email at jobs@portlandmaine.gov or 207-874-8624.
City Job Opportunities Website:  www.portlandmaine.gov/Jobs
***COVID-19 Vaccine Mandate***     As a condition of employment, you must demonstrate proof of being fully vaccinated for COVID-19 prior to start of employment.  If you cannot get vaccinated due to a medical condition or a sincerely held religious belief, you may request an exemption as a reasonable accommodation.  Failure to provide proof of vaccination will result in your exclusion from employment with the City of Portland.