Community Health Promotion Specialist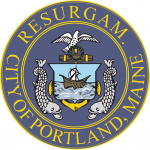 Website City of Portland
Municipal Government for Maine's largest City.
COMMUNITY HEALTH PROMOTION SPECIALIST
Health and Human Services Department – Public Health Division – Chronic Disease Prevention
– Full-Time (37.5 hours/week), Project position –
The City of Portland's Substance Use Prevention Harm Reduction Services program is searching for a full-time Community Health Promotion Specialist.  This person will have the opportunity to help administer critical public health services within some of Portland's vulnerable communities, including the daily operations of our syringe services program.  The position also includes administrative tasks such as assisting with preparing grant applications and reports, distribution of health promotion materials, data collection and community outreach and education.  Our ideal candidate holds a bachelor's degree in a public health-related field or an equivalent combination of experience, education, and training.  We are looking for someone who can work with individuals and groups and is a good problem solver.  Experience in program implementation, substance use prevention/harm reduction, as well as experience working with target populations is highly desirable.  Must have excellent interpersonal skills and the ability to communicate effectively, both verbally and in writing.  Benefits: Paid holidays, vacation time, Medical insurance and Paid sick time.  Offers of employment are contingent upon completion of satisfactory criminal background check.
Pay range starting at $23.33/hour.
Accepting applications through Friday, June 24, 2022.  
To APPLY for this position please click here:  https://selfservice.portlandmaine.gov/ess/EmploymentOpportunities/JobDetail.aspx?req=414&sreq=1&form=1000&desc=COMMUNITY%20HEALTH%20PROMOTION%20SPECIALIST,%20HARM%20REDUCTION%20SERVICES
City Benefits –
Permanent, full-time employees receive a generous benefits package which includes 13 ½ paid holidays; employee health insurance; sick and vacation leave; optional life, dental, vision and income protection insurances; choice of retirement plans; and tuition reduction program with the University of Southern Maine.
The City of Portland is strongly committed to diversity in its workforce.
Women and Minorities are encouraged to apply.
We are an Affirmative Action/Equal Employment Opportunity employer.
For questions contact Human Resources by email at jobs@portlandmaine.gov or 207-874-8624.
City Job Opportunities Website:  www.portlandmaine.gov/Jobs
***COVID-19 Vaccine Mandate***     As a condition of employment, you must demonstrate proof of being fully vaccinated for COVID-19 prior to start of employment.  If you cannot get vaccinated due to a medical condition or a sincerely held religious belief, you may request an exemption as a reasonable accommodation.  Failure to provide proof of vaccination will result in your exclusion from employment with the City of Portland.