Director of Nursing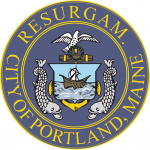 Website City of Portland
Municipal Government for Maine's largest City.
DIRECTOR OF NURSING
The Barron Center – Health and Human Services Department – Deadline Extended –
The Barron Center is a 219-bed, municipally operated, long-term and skilled care nursing home which includes a dementia unit.  The City of Portland and the Barron Center take pride in our long history of compassionate and individualized care.  The Director of Nursing Services at the Barron Center is a key position in the Senior Management team.  This individual, with the help of the Assistant Director of Nursing, will assume responsibility for the oversight of clinical practice, regulatory compliance, and above all, commitment to meeting the needs of residents and their families.  The Director of Nursing Services will supervise a stable and high functioning staff of Nurse Managers and Supervisors and direct care staff, which does not include travel or agency employees.  The job will require an energetic and experienced professional with significant long-term care experience who can set and maintain the standard for the future of the Barron Center.  As a resource, the Barron Center has established a partnership with North Country Associates, based out of Lewiston, Maine, which will assist in the ever changing regulatory landscape of long-term care in a consultant capacity.  The successful candidate will demonstrate the ability to oversee the department budget, regulatory compliance, staffing patterns and personnel issues.
Requirements include current Maine licensure as a Registered Nurse with a bachelor's degree preferred; thorough knowledge of State and Federal regulations governing the operation of a long-term care facility; a proven track record of success in nursing administration; considerable experience in rehabilitative, gerontological and long-term care nursing; experience with active Quality Improvement Programs; a proven ability to communicate clearly and effectively and the ability to lead a professional staff through continued change. Previous DON experience and working in a collective bargaining environment is a plus. Successful candidates must pass a pre-employment physical exam.  Offers of employment are contingent upon completion of satisfactory criminal background check.
Salary range of $88,908- $109,338 annually, with an excellent benefits package.
Accepting applications through Friday, June 17, 2022.  
To APPLY for this position please click here:  https://selfservice.portlandmaine.gov/ess/EmploymentOpportunities/JobDetail.aspx?req=386&sreq=2&form=5000&desc=DIRECTOR%20OF%20NURSING
City Benefits –
Permanent, full-time employees receive a generous benefits package which includes 13 ½ paid holidays; employee health insurance; sick and vacation leave; optional life, dental, vision and income protection insurances; choice of retirement plans; and tuition reduction program with the University of Southern Maine.
The City of Portland is strongly committed to diversity in its workforce.
Women and Minorities are encouraged to apply.
We are an Affirmative Action/Equal Employment Opportunity employer.
For questions contact Human Resources by email at jobs@portlandmaine.gov or 207-874-8624.
City Job Opportunities Website:  www.portlandmaine.gov/Jobs
***COVID-19 Vaccine Mandate***     As a condition of employment, you must demonstrate proof of being fully vaccinated for COVID-19 prior to start of employment.  If you cannot get vaccinated due to a medical condition or a sincerely held religious belief, you may request an exemption as a reasonable accommodation.  Failure to provide proof of vaccination will result in your exclusion from employment with the City of Portland.