Executive Assistant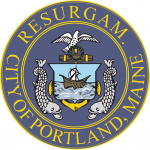 Website City of Portland
Municipal Government for Maine's largest City.
EXECUTIVE ASSISTANT TO THE CHIEF OF POLICE
Portland Police Department
This is a highly responsible position working as an assistant to the Chief of Police. The successful candidate will also provide support to the police attorney and back-up to the Chief's staff.  Work involves a wide variety of administrative activities in a confidential and fast-paced work environment, including calendar and schedule management, composing and preparing correspondence, and responding to a wide array of public inquiries.  Coordination of city-wide committees to include taking minutes, developing agendas, and assisting with the facilitation of meetings will be required. Special project and event coordination for the department will be an additional focus, as well as social media and addressing some website needs of the department.
Requirements:  The ability to apply the principles of good human relations and communication skills; the ability to make independent decisions; considerable established experience in responsible clerical and administrative work; the ability to establish and maintain effective working relationships with other employees, elected officials, and the public and to deal with public relations concerns courteously and tactfully; maintain up to date technology skills in Excel and Google Suite, excellent organizational skills with attention to detail and the ability to maintain highly confidential information.  Police background check and administrative testing will be required. Previous law enforcement experience is not required.
Non-Union – Grade B23 – Annual pay range starting at $41,886, and includes an excellent benefits package.
Accepting applications through Friday, July 8, 2022.  
To APPLY for this position please click here:  https://selfservice.portlandmaine.gov/ess/EmploymentOpportunities/JobDetail.aspx?req=433&sreq=1&form=1000&desc=EXECUTIVE%20ASSISTANT-POLICE
City Benefits –
Permanent, full-time employees receive a generous benefits package which includes 13 ½ paid holidays; employee health insurance; sick and vacation leave; optional life, dental, vision and income protection insurances; choice of retirement plans; and tuition reduction program with the University of Southern Maine.  Part-time employees may receive a pro-rated benefits package which may include some, but not all, of the benefits listed above.
The City of Portland is strongly committed to diversity in its workforce.
Women and Minorities are encouraged to apply.
We are an Affirmative Action/Equal Employment Opportunity employer.
For questions contact Human Resources by email at jobs@portlandmaine.gov or 207-874-8624.
City Job Opportunities Website:  www.portlandmaine.gov/Jobs
***COVID-19 Vaccine Mandate***     As a condition of employment, you must demonstrate proof of being fully vaccinated for COVID-19 prior to start of employment.  If you cannot get vaccinated due to a medical condition or a sincerely held religious belief, you may request an exemption as a reasonable accommodation.  Failure to provide proof of vaccination will result in your exclusion from employment with the City of Portland.