Executive Office Manager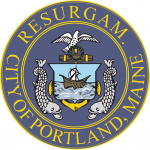 Website City of Portland
Municipal Government for Maine's largest City.
EXECUTIVE OFFICE MANAGER
Executive Department – Posting Revised –
The Executive Office Manager (EOM) is a key position in the Executive Office of the City of Portland, ultimately supporting the professional management of the City to provide excellent service to its residents and businesses.  The EOM is responsible for providing comprehensive administrative support to the City Manager, Mayor and Executive team anticipating needs, thinking critically, and offering solutions to problems with a high level of professionalism and confidentiality.  This position is eligible for remote work on Fridays.
Primary Responsibilities:  Provide sophisticated calendar management for the City Manager.  Prioritize inquiries and requests while troubleshooting conflicts; make judgements and recommendations to ensure smooth day-to-day engagements.  Provide administrative support to the Mayor and City Councilors.  Arrange and handle all logistics for Council and Executive Department meetings and events.  Schedule meetings; draft agendas; develop and compile presentation materials; record minutes as needed.  Complete a broad variety of administrative tasks that facilitate the City Manager's ability to effectively lead the organization, including: assisting with special projects; designing and producing documents, reports, and presentations; collecting and preparing information for meetings with staff and outside parties; composing and preparing correspondence; maintaining contact lists; and making travel arrangements.  Prioritize and determine appropriate course of action, referral, or response, exercising judgment to reflect the City Manager's style and organizational policy.  Work closely with the City Manager to keep them well informed of upcoming commitments and responsibilities, following up appropriately.  Maintain open communications with internal departments and oversee related activities for Executive team members, particularly HR, Payroll, A/P, and IT.  Provide "gatekeeper" and "gateway" role, providing a bridge for smooth communication between the City Manager and department directors.  Manage all aspects of the organization's office services.  Evaluate and assist in developing office policies and procedures for improved work flow and anticipate future needs as organization grows.  Assist in the selection of vendors and purchase equipment, services, and supplies necessary for operation of organization.  Manage information systems operations for the Executive Department team members.  Replenish office materials such as snacks, printer supplies, paper, office supplies, etc.   Answer main phone line and respond to inquiries.  Other projects/duties as assigned for the overall benefit of the organization.
Requirements of Work:  Must possess an associate's degree, although candidates with a bachelor's degree are strongly preferred. Must possess a minimum of five years of administrative support experience, with at least two years of experience in executive-level support. Impeccable attention to detail, written and verbal communication skills, and the ability to exercise excellent judgment and critical thinking skills are essential.  Excellent computer skills to include strong word processing, spreadsheet, database management, email, scheduling, and presentation functions within either a Microsoft or Google environment.  Knowledge of municipal operations and organization or ability to acquire such knowledge during a reasonable period of training.  Thorough knowledge of business English, spelling, arithmetic and vocabulary.  Experience in composing and preparing correspondence; ability to edit and write report materials.  Ability to make independent decisions in accordance with established policies and procedures.  Ability to establish and maintain effective working relationships with other employees, elected officials and the public and to deal with public relations problems courteously and tactfully.  Strong public and employee relations skills and ability to maintain a positive, friendly, and professional environment at all times.  Excellent organizational skills and ability to prioritize workload and handle multiple projects and deadlines in an efficient and effective manner.  Ability to maintain highly confidential information.  Offers of employment are contingent upon the completion of a satisfactory criminal background check.
Non-Union position – Grade C41 – Salary range $62,854 to $70,741 annually, based on education and experience.
Accepting applications until the vacancy is filled.    
To APPLY for this position, please click here:   https://selfservice.portlandmaine.gov/ess/EmploymentOpportunities/JobDetail.aspx?req=240&sreq=5&form=1000&desc=EXECUTIVE%20OFFICE%20MANAGER  
City Benefits
Permanent employees receive a generous benefits package that includes paid holidays; employee health insurance; sick and vacation leave; optional life, dental, vision and income protection insurances; choice of retirement plans; and tuition reduction program with the University of Southern Maine and Thomas College.  
The City of Portland is strongly committed to diversity in its workforce.
Women and Minorities are encouraged to apply.
We are an Affirmative Action/Equal Employment Opportunity employer.  
***COVID-19 Vaccine Mandate***    For the safety of our employees and our constituents, the City of Portland requires that new employees be fully vaccinated against COVID-19 prior to the start of employment.  Candidates may request an accommodation for medical reasons or sincerely held religious beliefs at the conditional offer stage.  
For questions contact Human Resources by email at jobs@portlandmaine.gov or 207-874-8624.
City Job Opportunities Website:  www.portlandmaine.gov/Jobs.