Facilities Master Electrician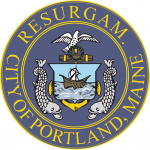 Website City of Portland
Municipal Government for Maine's largest City.
FACILITIES MASTER ELECTRICIAN –
Health and Human Services Department – Barron Center –
The Barron Center is a long-term care skilled nursing facility owned and operated by the City of Portland.  Our 200-year history of excellence is the basis for a caring, creative work environment.  We are currently looking for a dedicated individual to join our team in the Maintenance Department as a Master Electrician reporting to the Director of Environmental Services.  Excellent benefits package.  Must successfully complete a pre-employment physical exam. This is skilled technical work which includes maintenance, repair, and installation of door and gate operators, emergency generator(s), electrical, communications, fire alarm systems, interior and exterior lighting systems and components, and building automated control systems.  Graduation from high school and technical school/vocational training program; must be at a Master Electrician level; experience in institutional electrical maintenance, or any equivalent combination of training and experience.  Experience in a healthcare setting is a plus.
Labor & Trades Union position – Grade 35M-ME – Starting pay rate $27.49 to $30.03/hour, depending on experience, plus 6 % per hour stipend in addition to starting pay rate and excellent benefits package.  Offers of employment are contingent upon the completion of a satisfactory criminal background check.
Come meet the team and see why this is the place for you!
Accepting applications until the position is filled.   
To APPLY for this position, please click here:  https://selfservice.portlandmaine.gov/ess/EmploymentOpportunities/JobDetail.aspx?req=240&sreq=4&form=1000&desc=FACILITIES%20MASTER%20ELECTRICIAN
City Benefits
Permanent employees receive a generous benefits package that includes paid holidays; employee health insurance; sick and vacation leave; optional life, dental, vision and income protection insurances; choice of retirement plans; and tuition reduction program with the University of Southern Maine and Thomas College.
The City of Portland is strongly committed to diversity in its workforce.
Women and Minorities are encouraged to apply.
We are an Affirmative Action/Equal Employment Opportunity employer.
***COVID-19 Vaccine Mandate***    For the safety of our employees and our constituents, the City of Portland requires that new employees be fully vaccinated against COVID-19 prior to the start of employment.  Candidates may request an accommodation for medical reasons or sincerely held religious beliefs at the conditional offer stage.
For questions contact Human Resources by email at jobs@portlandmaine.gov or 207-874-8624.
City Job Opportunities Website:  www.portlandmaine.gov/Jobs