Financial Eligibility Specialist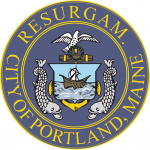 Website City of Portland
Municipal Government for Maine's largest City.
FINANCIAL ELIGIBILITY SPECIALIST
Health and Human Services Department – Social Services Division
– Full-Time (37.5 hours/week), Permanent position – The work schedule is Monday-Friday 8:00 AM- 4:30 PM –
This position processes General Assistance applications and determines financial eligibility in a high volume, ethnically rich, multi-site work environment. Job responsibilities include: computing consumer budgets, utilizing a language line for non-English speaking applicants, verification of income and expenses, processing vendor payment vouchers, preparing decision sheets, interacting with community agencies, participating in Fair Hearings and maintaining electronic files.  This work includes interaction with a diverse consumer base requiring flexibility, a positive attitude and solutions-based thinker with a focus on the delivery of excellent customer service.
Requirements – Graduation from a standard high school, experience in a social service agency; or any equivalent combination of experience and training.  Knowledge of public assistance programs and excellent customer service skills.  Preferred strengths/skills – Experience working with the homeless population.  Offers of employment are contingent upon completion of satisfactory criminal background check.
Pay range starting at $19.30/hour.
Accepting applications until vacancy is filled.  
To APPLY for this position please click here:  https://selfservice.portlandmaine.gov/ess/EmploymentOpportunities/JobDetail.aspx?req=410&sreq=1&form=1000&desc=FINANCIAL%20ELIGIBILITY%20SPECIALIST-GENERAL%20ASSISTANCE   
City Benefits –
Permanent, full-time employees receive a generous benefits package which includes 13 ½ paid holidays; employee health insurance; sick and vacation leave; optional life, dental, vision and income protection insurances; choice of retirement plans; and tuition reduction program with the University of Southern Maine.  Part-time employees may receive a pro-rated benefits package which may include some, but not all, of the benefits listed above.
The City of Portland is strongly committed to diversity in its workforce.
Women and Minorities are encouraged to apply.
We are an Affirmative Action/Equal Employment Opportunity employer.
For questions contact Human Resources by email at jobs@portlandmaine.gov or 207-874-8624.
City Job Opportunities Website:  www.portlandmaine.gov/Jobs
***COVID-19 Vaccine Mandate***     As a condition of employment, you must demonstrate proof of being fully vaccinated for COVID-19 prior to start of employment.  If you cannot get vaccinated due to a medical condition or a sincerely held religious belief, you may request an exemption as a reasonable accommodation.  Failure to provide proof of vaccination will result in your exclusion from employment with the City of Portland.