Human Services Specialist – Family Shelter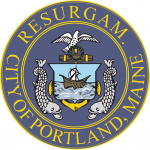 Website City of Portland
Municipal Government for Maine's largest City.
HUMAN SERVICES SPECIALIST- Family Shelter
Health and Human Services Department – Social Services Division – Family Shelter
– Full-Time (37.5 hours/week), Permanent position – The schedule will be Monday 1pm-9:30pm, Thursday-Sunday 8a-4:30pm –
This position will focus on working with homeless families to meet basic needs of food and shelter, connect with area resources, collaborate with the school department, focus on securing permanent housing, and coordinate life skills work groups. This position will also perform activities such as conducting client needs assessments, identifying goals, and assist with shelter operations and other essential primary service lo families. Experience and knowledge of general assistance programs.
Requirements: Experience working with the homeless population – including experience working with the refugee population, multilingual individuals, and individuals with mental health and substance use issues. Preference for a bilingual individual or experience working with interpreters. Seeking an adaptable individual with experience navigating housing location and retention, and facilitating community outreach. Knowledge of the principles and practices of case management/casework including follow-up case management, knowledge and experience with HUD homeless programs, and a basic understanding of General Assistance.  Class C driver's license in good standing required for the position.  BA Degree in Social Services preferred or equivalent combination of education, experience and training.   Offers of employment are contingent upon the completion of a satisfactory criminal background check.
Pay range starting at $19.87/hourly.
Accepting applications through Friday, June 24, 2022. 
To APPLY for this position please click here:  https://selfservice.portlandmaine.gov/ess/EmploymentOpportunities/JobDetail.aspx?req=413&sreq=1&form=1000&desc=HUMAN%20SERVICE%20SPECIALIST-FAMILY%20SHELTER
City Benefits –
Permanent, full-time employees receive a generous benefits package which includes 13 ½ paid holidays; employee health insurance; sick and vacation leave; optional life, dental, vision and income protection insurances; choice of retirement plans; and tuition reduction program with the University of Southern Maine.  Part-time employees may receive a pro-rated benefits package which may include some, but not all, of the benefits listed above.
The City of Portland is strongly committed to diversity in its workforce.
Women and Minorities are encouraged to apply.
We are an Affirmative Action/Equal Employment Opportunity employer.
For questions contact Human Resources by email at jobs@portlandmaine.gov or 207-874-8624.
City Job Opportunities Website:  www.portlandmaine.gov/Jobs
**COVID-19 Vaccine Mandate***     As a condition of employment, you must demonstrate proof of being fully vaccinated for COVID-19 prior to start of employment.  If you cannot get vaccinated due to a medical condition or a sincerely held religious belief, you may request an exemption as a reasonable accommodation.  Failure to provide proof of vaccination will result in your exclusion from employment with the City of Portland.