Lead-Based Paint Program Manager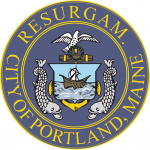 Website City of Portland
Municipal Government for Maine's largest City.
LEAD-BASED PAINT PROGRAM MANAGER
Housing and Economic Development Department- Housing and Community Development Division – Lead Safe and Healthy Homes Program – Deadline Extended –
Full-Time (37.5 hrs.), Grant funded position through June 30, 2023 –
Work involves management and administration of the federally funded Lead Safe Housing and Healthy Homes Program in Cumberland County.  The program manager is responsible for managing the day-to-day operation of the housing program which aims to prevent lead poisoning in Cumberland County's low to moderate income housing stock.  The successful candidate will project manage lead abatement projects from application, inspection, construction, relocation and completion.  The Program Manager works with external lead risk assessors, contractors and public health officials, State officials, property owners and City staff.  The Program Manager is responsible for all HUD reporting, project monitoring and budget monitoring.  Work involves review and consultation in the development of specifications and cost estimates and review of progress during lead-based paint hazard control activities.   Work requires constant contact with the general public, contractors, consultants and City staff.
Requirements:  Bachelor's degree and considerable experience in government-assisted housing programs, public health, and/or environmental management; or any other combination of experience, training, and education which provide the following skills and abilities:  Good organizational and administrative skills.  Demonstrated ability to work with an interdisciplinary team of professionals, property owners, contractors and the general public to reduce lead-based paint hazards in residential buildings.  Knowledge and experience in managing complex programs, including technical and financial administration.  Ability to collect, analyze and compile data, write project reports and effectively communicate with the Project Director, other staff, community groups and members of the public.  Maine Class C driver's license, personal vehicle available for work use and maintain a good driving record.  Certification and license, as required by the Maine DEP, in lead inspections and abatement methodologies is highly beneficial for this position.  Offers of employment are contingent upon the completion of a satisfactory criminal background check.
Pay range starting at $1,059.75/week.
Accepting applications through Friday, June 24, 2022.  
To VIEW/APPLY for this position, please click here: https://selfservice.portlandmaine.gov/ess/EmploymentOpportunities/JobDetail.aspx?req=383&sreq=1&form=5000&desc=LEAD-BASED%20PAINT%20PROGRAM%20MANAGER
City Benefits –
Permanent, full-time employees receive a generous benefits package which includes 13 ½ paid holidays; employee health insurance; sick and vacation leave; optional life, dental, vision and income protection insurances; choice of retirement plans; and tuition reduction program with the University of Southern Maine.  Part-time employees may receive a pro-rated benefits package which may include some, but not all, of the benefits listed above.
The City of Portland is strongly committed to diversity in its workforce.
Women and Minorities are encouraged to apply.
We are an Affirmative Action/Equal Employment Opportunity employer.
For questions contact Human Resources by email at jobs@portlandmaine.gov or 207-874-8624.
City Job Opportunities Website:  www.portlandmaine.gov/Jobs
***COVID-19 Vaccine Mandate***     As a condition of employment, you must demonstrate proof of being fully vaccinated for COVID-19 prior to start of employment.  If you cannot get vaccinated due to a medical condition or a sincerely held religious belief, you may request an exemption as a reasonable accommodation.  Failure to provide proof of vaccination will result in your exclusion from employment with the City of Portland.