Maintenance Worker – Cemeteries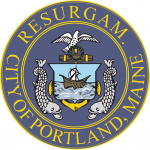 Website City of Portland
Municipal Government for Maine's largest City.
MAINTENANCE WORKER – CEMETERIES
Parks, Recreation & Facilities Department – 40 hours/week (Monday – Friday; 7:00 a.m. – 3:00 p.m.) –
This position performs semi-skilled maintenance and repair work within the Cemeteries Section of the Parks, Recreation & Facilities Department and includes mowing, maintenance work, interments and disinterments. This position will also assist with winter operations related to the Cemeteries Division.
Requirements:  Thorough knowledge of the functions and operating methods of a wide variety of mowing and construction equipment; ability to operate equipment efficiently and safely; ability and willingness to work mandatory overtime during the winter period; good visual acuity for driving and physical strength, agility and stamina necessary to withstand exposure to adverse climatic conditions; ability to establish and maintain effective working relationships with other employees, supervisors and members of the public.
Necessary Special Requirements:  Must possess valid Class C driver's license in good standing. Offers of employment are contingent upon the completion of a satisfactory criminal background check. Must pass a pre-employment fitness assessment.
Labor and Trades – Grade 14 – $761.60 week – 6 month step.
Accepting applications through Wednesday, June 29, 2022.  
To APPLY for this position please click here:  https://selfservice.portlandmaine.gov/ess/EmploymentOpportunities/JobDetail.aspx?req=427&sreq=1&form=1000&desc=MAINTENANCE%20WORKER%20-%20CEMETERIES
City Benefits –
Permanent, full-time employees receive a generous benefits package which includes 13 ½ paid holidays; employee health insurance; sick and vacation leave; optional life, dental, vision and income protection insurances; choice of retirement plans; and tuition reduction program with the University of Southern Maine.  Part-time employees may receive a pro-rated benefits package which may include some, but not all, of the benefits listed above.
The City of Portland is strongly committed to diversity in its workforce.
Women and Minorities are encouraged to apply.
We are an Affirmative Action/Equal Employment Opportunity employer.
For questions contact Human Resources by email at jobs@portlandmaine.gov or 207-874-8624.
City Job Opportunities Website:  www.portlandmaine.gov/Jobs
***COVID-19 Vaccine Mandate***     As a condition of employment, you must demonstrate proof of being fully vaccinated for COVID-19 prior to start of employment.  If you cannot get vaccinated due to a medical condition or a sincerely held religious belief, you may request an exemption as a reasonable accommodation.  Failure to provide proof of vaccination will result in your exclusion from employment with the City of Portland.