Principal Administrative Officer II – Fire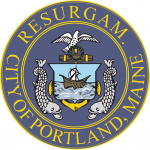 Website City of Portland
Municipal Government for Maine's largest City.
PRINCIPAL ADMINISTRATIVE OFFICER II
Portland Fire Department –
This is highly responsible work involving financial, administrative and human resources assistance to a Department Head. Responsibilities include relieving an executive of administrative detail, handling of important public and employee relations matters, administering certain Department programs and performing important liaison work with internal and external customers. This position reports to the Fire Chief of the Department. Duties: Facilitates all departmental employment related procedures to include hiring, benefits, payroll, performance management, and leaves of absence, safety, workers' compensation, and employee relations.  Maintains HR and payroll records.  Serves as administrative support in areas where needed within the department. Makes recommendations to executives on matters affecting policies and procedures and enforces directives of executives with staff.  Administers Department, State, and Federal programs assuring adherence to proper procedures and maintaining close liaison with officials, agencies and organizations.  Works closely with City officials and department heads on administrative and HR challenges.  Maintains confidentiality of highly sensitive information.  Performs various organizational, budgeting, or financial work and prepares reports.
Requirements of Work:  Graduation from a four-year college or university with a major in business or public administration or other related area; or any equivalent combination of training and experience.  Excellent communication and customer service skills. Knowledge of public administration with particular reference to local government. Knowledge of the basic principles of organization, financial administration, operations analysis and personnel administration. Some knowledge of accounting and employment law. Ability to work independently, to meet deadlines, and to coordinate multiple responsibilities. Ability to present facts and express ideas effectively, both orally and in writing. Experience analyzing a variety of administrative problems; to make recommendations for their solution; and to put such recommendations into effect. Ability to establish and maintain effective working relationships with department heads, departmental personnel, union representatives, other City staff, and the general public. Strong experience using computers, productivity software and accounting software. Offers of employment are contingent upon completion of satisfactory criminal background check.
Salary range: $67,288 to $82,746 annually.
Accepting applications through Tuesday, June 28, 2022. 
To APPLY for this position, please click here: https://selfservice.portlandmaine.gov/ess/EmploymentOpportunities/JobDetail.aspx?req=421&sreq=1&form=1000&desc=PRINCIPAL%20ADMINISTRATIVE%20OFFICER%20II-FIRE
City Benefits –
Permanent, full-time employees receive a generous benefits package which includes 13 ½ paid holidays; employee health insurance; sick and vacation leave; optional life, dental, vision and income protection insurances; choice of retirement plans; and tuition reduction program with the University of Southern Maine.
The City of Portland is strongly committed to diversity in its workforce.
Women and Minorities are encouraged to apply.
We are an Affirmative Action/Equal Employment Opportunity employer.
For questions contact Human Resources by email at jobs@portlandmaine.gov or 207-874-8624.
City Job Opportunities Website:  www.portlandmaine.gov/Jobs
***COVID-19 Vaccine Mandate***     As a condition of employment, you must demonstrate proof of being fully vaccinated for COVID-19 prior to start of employment.  If you cannot get vaccinated due to a medical condition or a sincerely held religious belief, you may request an exemption as a reasonable accommodation.  Failure to provide proof of vaccination will result in your exclusion from employment with the City of Portland.