Program Manager – Shelter Housing & Community Services
Full Time
This position has been filled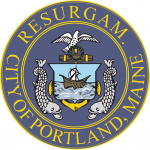 Website City of Portland
Municipal Government for Maine's largest City.
PROGRAM MANAGER-SHELTER HOUSING AND COMMUNITY SERVICES
Health and Human Services Department – Social Services Division – New Homeless Services Center –
This is professional social services management work of a supervisory and administrative nature, overseeing the housing team at the new homeless services center.  The ideal candidate hired into this position will lead a team of housing counselors to use local resources to house individuals.  The new, state of the art building on Riverside Street will be the largest shelter in the State of Maine with a capacity of 208 beds.
Responsibilities include: Overall management of shelter, staff supervision, preparing statistical reports, conducting administrative meetings with consumers as needed, researching and developing best practices for ending homelessness and leading a dynamic housing team striving to assist guests in a housing search to ensure homelessness is as rare and brief as possible, communicating with area providers and neighbors to ensure the shelter is a positive part of the neighborhood.  Experience in project management and facilitating community discussions in a variety of settings.  Knowledge of Federal funding policies preferred.  Preferred experience: Our ideal candidate will be a graduate from a college or university with major course work in Social Work or related field who has experience providing and directing case management services to homeless individuals or a candidate with an equivalent combination of experience and training.  This position will also require a candidate who has experience working with the homeless population and navigating mental health and substance use issues with clients. Prior supervisory experience is necessary.  Candidates hired into this position must also hold a valid Class C driver's license and vehicle available for work.  Offers of employment are contingent upon the completion of a satisfactory criminal background check.  As this is a 24/7 operating facility, management level positions at the shelter require the ability to work a flexible schedule, including an on-call rotation.
Non-Union position – Grade C51 – Salary range is $73,097-$79,879/year, based on education and experience.
Deadline for applications for this position is Friday, March 17, 2023. 
To APPLY for this position, please click here:  https://selfservice.portlandmaine.gov/ess/EmploymentOpportunities/JobDetail.aspx?req=398&sreq=3&form=5000&desc=PROGRAM%20MANAGER%20-%20SHELTER%20HOUSING%20AND%20COMMUNITY%20SERVICES
City Benefits
Permanent employees receive a generous benefits package that includes paid holidays; employee health insurance; sick and vacation leave; optional life, dental, vision and income protection insurances; choice of retirement plans; and tuition reduction program with the University of Southern Maine and Thomas College.
The City of Portland is strongly committed to diversity in its workforce.
Women and Minorities are encouraged to apply.
We are an Affirmative Action/Equal Employment Opportunity employer.
***COVID-19 Vaccine Mandate***    For the safety of our employees and our constituents, the City of Portland requires that new employees be fully vaccinated against COVID-19 prior to the start of employment.  Candidates may request an accommodation for medical reasons or sincerely held religious beliefs at the conditional offer stage.
For questions contact Human Resources by email at jobs@portlandmaine.gov or 207-874-8624.
City Job Opportunities Website:  www.portlandmaine.gov/Jobs.