Project Manager – Parks, Recreation & Facilities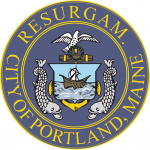 Website City of Portland
Municipal Government for Maine's largest City.
PROJECT MANAGER – PARKS, RECREATION & FACILITIES
Parks, Recreation & Facilities Department – Full-Time, 37.5 hours/week (Monday – Friday) –
This is highly skilled professional level work that oversees Parks, Recreation and Facilities projects, from developing the scope of work to the completion of projects.  Typical projects include, but are not limited to: playground installation, swimming pools, athletic field installation, irrigation and drainage systems, historical preservation, athletic court construction, plazas, sidewalks, monuments, parking lots, restroom facilities, trails, and waterfront infrastructure. The Project Manager will also oversee projects being run by other Department personnel ensuring process and completion of the projects.  This position develops the initial scope of work for Department construction projects and prepares cost estimates for potential and actual projects and monitors assigned project budget from initial appropriation to final payment.  This position also attends all pre-bid meetings with the ability to clearly define the scope of work, prepares the necessary bid and contract documents, including obtaining the necessary signatures for approval and reviews bids to assure qualified bidders.  In addition to the above, the Project Manager also goes to job sites to monitor progress and to evaluate the method used to accomplish the work, makes sure the proper materials and tools are being used and that the finished results exceed the expectation of the customer; ensures that all work is performed in a timely, cost effective and professional manner; works with selected outside contractors and monitors their performance; follows all purchasing requirements set forth by the City.
Requirements:  Bachelor's degree in management or a related field and 3 years of supervisory / project management experience or a combination of experience and training that provides the necessary knowledge, skills and abilities required of this position; broad working knowledge of Parks, Recreation and Facilities management, including playgrounds, trails, athletic facilities, plumbing and electrical systems, fencing parks roads and sidewalks; working knowledge of applicable building, fire, electrical and plumbing codes, as well as, knowledge of HVAC systems and designs; extensive knowledge of local, state and federal safety rules and regulations; ability to develop and maintain cooperative working relationships with staff, contractors, City employees, Friends Groups, Boards and Commissions; ability to work a flexible schedule that includes working long hours, nights and weekends; excellent organizational and communication skills; ability to read design and construction plans; experience in developing accurate project costs.
Training and Experience Desired:  Registration as a Professional Engineer (PE) or Landscape Architect in the State of Maine.
Necessary Special Requirements:   Must possess a valid Class C driver's license in good standing. Offers of employment are contingent upon the completion of a satisfactory criminal background check. TWIC (Transportation Worker Identification Credential) Card, or ability to acquire.
Pro-Tech Union – Grade 8 – Starting pay range: $1,059.75 to $1,191.38 weekly, Step 1-5 (*6% differential to be paid upon presentation to the City of the State of Maine certification as a Landscape Architect. *3% differential to be paid upon presentation to the City of the State of Maine certification for Fundamentals of Engineering (FE), Engineer Intern or Fundamentals of Survey (FS), 6% differential to be paid upon registration in the State of Maine as a Professional Engineer (PE) or Professional Land Surveyor (PLS). Employees shall receive a maximum 6% differential payment.)
Accepting applications through Friday, July 1, 2022.  
To APPLY for this position please click here:  https://selfservice.portlandmaine.gov/ess/EmploymentOpportunities/JobDetail.aspx?req=428&sreq=1&form=1000&desc=PROJECT%20MANAGER
City Benefits –
Permanent, full-time employees receive a generous benefits package which includes 13 ½ paid holidays; employee health insurance; sick and vacation leave; optional life, dental, vision and income protection insurances; choice of retirement plans; and tuition reduction program with the University of Southern Maine.  Part-time employees may receive a pro-rated benefits package which may include some, but not all, of the benefits listed above.
The City of Portland is strongly committed to diversity in its workforce.
Women and Minorities are encouraged to apply.
We are an Affirmative Action/Equal Employment Opportunity employer.
For questions contact Human Resources by email at jobs@portlandmaine.gov or 207-874-8624.
City Job Opportunities Website:  www.portlandmaine.gov/Jobs
***COVID-19 Vaccine Mandate***     As a condition of employment, you must demonstrate proof of being fully vaccinated for COVID-19 prior to start of employment.  If you cannot get vaccinated due to a medical condition or a sincerely held religious belief, you may request an exemption as a reasonable accommodation.  Failure to provide proof of vaccination will result in your exclusion from employment with the City of Portland.