Resident Services Director (RN for MDS Coordination)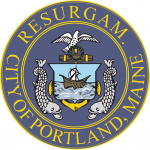 Website City of Portland
Municipal Government for Maine's largest City.
RESIDENT SERVICES DIRECTOR (RN for MDS Coordination)
City of Portland, Barron Center – Health and Human Services Department – Full-Time (37.5 hrs.) –
The Barron Center, where kindness matters, has an opportunity for an experienced registered nurse to join a truly excellent, dedicated professional nursing management team.  The successful candidate will work to complete and submit the minimum data set work for this long-term care facility in collaboration with an interdisciplinary team.  Attention to detail is a must and working knowledge of MDS completion is needed.  RAC-CT certification preferred. Facility supervision on a rotating basis. The Barron Center is owned and operated by the City of Portland and is Maine's largest skilled nursing facility.  The pay is competitive, the benefits outstanding.  Now is your chance to have the job you always wanted with a group of very dedicated care providers.
Requirements:  Graduation from an approved school of nursing.  Additional education in gerontology preferred; management experience in long-term care; current licensure as an RN in Maine.  Successful candidates must pass a pre-employment physical exam.  Offers of employment are contingent upon completion of a satisfactory criminal background check.
Questions regarding the position can be addressed to Clarkson Woodward, Principal Administrative Officer at 541-6546 or email ccw@portlandmaine.gov.  Please apply on the City of Portland website.
Non-Union – Grade C42 – Salary range is $64,086 to $78,813 annually.
Accepting applications through Wednesday, July 6, 2022. 
To APPLY for this position please click here:  https://selfservice.portlandmaine.gov/ess/EmploymentOpportunities/JobDetail.aspx?req=426&sreq=1&form=5000&desc=RESIDENT%20SERVICES%20DIRECTOR%20(RN%20FOR%20MDS%20COORDINATION)
City Benefits –
Permanent, full-time employees receive a generous benefits package which includes 13 ½ paid holidays; employee health insurance; sick and vacation leave; optional life, dental, vision and income protection insurances; choice of retirement plans; and tuition reduction program with the University of Southern Maine.
The City of Portland is strongly committed to diversity in its workforce.
Women and Minorities are encouraged to apply.
We are an Affirmative Action/Equal Employment Opportunity employer.
For questions contact Human Resources by email at jobs@portlandmaine.gov or 207-874-8624.
City Job Opportunities Website:  www.portlandmaine.gov/Jobs
***COVID-19 Vaccine Mandate***     As a condition of employment, you must demonstrate proof of being fully vaccinated for COVID-19 prior to start of employment.  If you cannot get vaccinated due to a medical condition or a sincerely held religious belief, you may request an exemption as a reasonable accommodation.  Failure to provide proof of vaccination will result in your exclusion from employment with the City of Portland.