Safety and Training Officer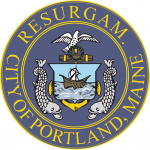 Website City of Portland
Municipal Government for Maine's largest City.
SAFETY AND TRAINING OFFICER
Human Resources Department
The City of Portland's Human Resources Department is seeking a self-motivated, and dedicated Safety and Training Officer to help implement our program to ensure the safety of our employees.  Reporting to our Director of Occupational Health & Safety, the primary responsibilities will be to coordinate safety initiatives in the Parks, Recreation and Facilities Department. Additionally, it will serve as part of a City-wide team responsible for planning, implementing, and coordinating programs to prevent, reduce, or eliminate workplace accidents, injuries, and financial losses.  This position assists with the design and implementation of training programs, consults on ways to reduce workplace hazards, conducts incident investigations, and leads safety and accident review committees.  It is a great entry level position for the right person who is familiar with the hazards of work practices, OSHA/BLS regulations, and other state and federal regulations affecting workplace safety.  They should also have experience providing training and a demonstrated capacity to work collaboratively with diverse populations and all levels of employees, and excellent communication skills.  Willingness to work extended hours during emergency operations for accident response and investigations is required. Preference will be given to applicants who have a degree in a related field or safety certifications. Offers of employment are contingent upon the completion of a satisfactory criminal background check.  The City of Portland will offer challenging and varied work as part of an excellent team of health and safety professionals, a competitive salary, and generous benefits package.
Non-Union position – Grade B25 – Starting salary range: $52,279 to $58,851/year, based on education and experience.
Applications will be evaluated as received, through Friday, April 14, 2023.   
To APPLY for this position, please click here:      https://selfservice.portlandmaine.gov/ess/EmploymentOpportunities/JobDetail.aspx?req=411&sreq=2&form=1000&desc=SAFETY%20AND%20TRAINING%20OFFICER
City Benefits
Permanent employees receive a generous benefits package that includes paid holidays; employee health insurance; sick and vacation leave; optional life, dental, vision and income protection insurances; choice of retirement plans; and tuition reduction program with the University of Southern Maine and Thomas College.
The City of Portland is strongly committed to diversity in its workforce.
Women and Minorities are encouraged to apply.
We are an Affirmative Action/Equal Employment Opportunity employer.
***COVID-19 Vaccine Mandate***    For the safety of our employees and our constituents, the City of Portland requires that new employees be fully vaccinated against COVID-19 prior to the start of employment.  Candidates may request an accommodation for medical reasons or sincerely held religious beliefs at the conditional offer stage.
For questions contact Human Resources by email at jobs@portlandmaine.gov or 207-874-8624.
City Job Opportunities Website:  www.portlandmaine.gov/Jobs.
To apply for this job please visit https.