Senior Human Services Counselor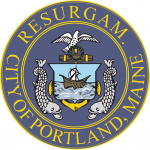 Website City of Portland
Municipal Government for Maine's largest City.
SENIOR HUMAN SERVICES COUNSELOR
Health and Human Services Department – Social Services Division – Resettlement Program
– Full, Time, Project, one year grant funded positions –  The Social Services department is seeking six (6) candidates for Senior Human Services Counselor positions. Responsibilities include assisting unhoused individuals and families living in hotels and other City of Portland overflow locations. Candidates hired will work directly at hotels and overflow sites where the priority population to be served are asylum seeking families. The individuals hired into this position will be responsible for referrals to benefit programs and area social service agencies; ensuring that food access and other basic needs are met, working closely with area programs assisting with housing navigation, the Family Shelter and General Assistance office.  The position also requires orienting new families to life in Maine, organizing and facilitating onsite programming, data tracking and database management. Other job duties may include crisis intervention and referral for urgent medical and mental health services.
Our ideal candidate is a passionate human who has exceptional customer service skills and the ability to manage multiple priorities at the same time. Not required but we encourage people who are multilingual to apply with language preferences for French and Portuguese. This would be a great position for someone with experience with housing placement in a rapid re-housing model and with programs serving unhoused or at-risk populations, as well as experience with diverse populations and English Language Learners.  Candidates should have strong computer and database skills, as well as exceptional written and verbal communication. B.A. degree in Social Services or equivalent combination of combined education, experience, and training desired. Valid Maine Class C driver's license (please provide license number) and personal vehicle available for work is required. Offers of employment are contingent upon the completion of a satisfactory criminal background check.
The schedule for this position is Monday-Friday 8:00 am – 4:30 pm, but has the potential of a flexible work schedule to work in the evenings or weekends depending on our candidates and the needs of the program.
Pay range starting at $50,758.76/annually.
Accepting applications until all vacancies are filled.  
To APPLY for this position please click here:  https://selfservice.portlandmaine.gov/ess/EmploymentOpportunities/JobDetail.aspx?req=420&sreq=1&form=5000&desc=SENIOR%20HUMAN%20SERVICE%20COUNSELORS-RESETTLEMENT%20PROGRAM
City Benefits –
Permanent, full-time employees receive a generous benefits package which includes 13 ½ paid holidays; employee health insurance; sick and vacation leave; optional life, dental, vision and income protection insurances; choice of retirement plans; and tuition reduction program with the University of Southern Maine.  Part-time employees may receive a pro-rated benefits package which may include some, but not all, of the benefits listed above.
The City of Portland is strongly committed to diversity in its workforce.
Women and Minorities are encouraged to apply.
We are an Affirmative Action/Equal Employment Opportunity employer.
For questions contact Human Resources by email at jobs@portlandmaine.gov or 207-874-8624.
City Job Opportunities Website:  www.portlandmaine.gov/Jobs
**COVID-19 Vaccine Mandate***     As a condition of employment, you must demonstrate proof of being fully vaccinated for COVID-19 prior to start of employment.  If you cannot get vaccinated due to a medical condition or a sincerely held religious belief, you may request an exemption as a reasonable accommodation.  Failure to provide proof of vaccination will result in your exclusion from employment with the City of Portland.