Senior Planner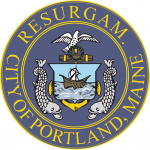 Website City of Portland
Municipal Government for Maine's largest City.
SENIOR PLANNER
Planning & Urban Development Department – Deadline Extended –
Who We Are – The Planning and Urban Development Department promotes and plans for the future vitality, livability, and prosperity of one of the most dynamic cities in the northeast.  The Department's work involves overseeing and directing all planning and urban development activities including: comprehensive planning, implementing and amending the City's zoning and land use policies, site plan, subdivision, and historic preservation ordinances, design review, management of the City's Public Art program, transportation planning projects and other long range planning projects.
The Senior Planner Role – We are seeking experienced candidates for a Senior Planner position to undertake planning initiatives that contribute to the sustained growth and vitality of Portland, Maine. Tasks include development review, with a focus on major large, mixed-use projects, as well as long range planning, policy analysis and development, and work on ReCode, the city's effort to rewrite its land use code, integrating housing, equity, and climate initiatives.  This role requires excellent written and oral communication, project management, experience with meeting facilitation and community engagement, quantitative and qualitative data analysis skills. Mapping and design experience is desirable. Experience in housing policy is also strongly desired.
Position Details – Planning experience and master's degree in urban planning or closely related field or equivalent combination required.  AICP strongly preferred.  Offers of employment are contingent upon completion of satisfactory criminal background check.  Starting weekly salary range is $1,059.75 to $1,191.38, based on education and experience plus 6% differential for attainment of an American Institute of Certified Planners (AICP) certification.
Accepting applications through Thursday, June 30, 2022.
To APPLY for this position please click here:  https://selfservice.portlandmaine.gov/ess/EmploymentOpportunities/JobDetail.aspx?req=391&sreq=1&form=5000&desc=SENIOR%20PLANNER
City Benefits –
Permanent, full-time employees receive a generous benefits package which includes 13 ½ paid holidays; employee health insurance; sick and vacation leave; optional life, dental, vision and income protection insurances; choice of retirement plans; and tuition reduction program with the University of Southern Maine.  Part-time employees may receive a pro-rated benefits package which may include some, but not all, of the benefits listed above.
The City of Portland is strongly committed to diversity in its workforce.
Women and Minorities are encouraged to apply.
We are an Affirmative Action/Equal Employment Opportunity employer.
For questions contact Human Resources by email at jobs@portlandmaine.gov or 207-874-8624.
City Job Opportunities Website:  www.portlandmaine.gov/Jobs
***COVID-19 Vaccine Mandate***     As a condition of employment, you must demonstrate proof of being fully vaccinated for COVID-19 prior to start of employment.  If you cannot get vaccinated due to a medical condition or a sincerely held religious belief, you may request an exemption as a reasonable accommodation.  Failure to provide proof of vaccination will result in your exclusion from employment with the City of Portland.