Shelter Attendant (Oxford Street Shelter)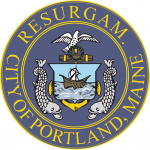 Website City of Portland
Municipal Government for Maine's largest City.
SHELTER ATTENDANT (Oxford Street Shelter)
Health and Human Services Department – Social Services Division
– Deadline Extended – Full Time, Permanent Position, 37.5 Hours/week – Schedule is Saturday, Sunday, Monday overnights from 7PM—8AM – In addition, a monthly two-hour staff meeting is required –
This is an awake overnight position at the state's largest homeless shelter and related overflow sites.  Duties include welcoming and registering homeless men and women in need of shelter, inputting required data into an online data system, monitoring dorms, common areas and shelter grounds.  Frequent cleaning of dorms, common areas, bathrooms and grounds is required. The position also involves crisis intervention and triage for over 200 clients per night.  Position includes rotation to multiple stations each night, including walking up and down flights of stairs and between multiple facilities several blocks apart. Also includes set up and take down of dormitories, including moving of mats cots, chairs, tables, full laundry bags and other items as required. Positive attitude with exceptional patience and customer service skills required. Experience working in a homeless shelter and a valid Class C Maine Driver's License preferred.  Offers of employment are contingent upon completion of satisfactory criminal background check.
CEBA Union – Grade 9 – Pay range starting at $18.51/hour.
Accepting applications until this vacancy is filled. 
To APPLY for this position please click here: https://selfservice.portlandmaine.gov/ess/EmploymentOpportunities/JobDetail.aspx?req=397&sreq=2&form=1000&desc=SHELTER%20ATTENDANT,%20OXFORD%20STREET%20SHELTER%20(SAT/SUN/MON%20OVERNIGHTS)
City Benefits –
Permanent, full-time employees receive a generous benefits package which includes 13 ½ paid holidays; employee health insurance; sick and vacation leave; optional life, dental, vision and income protection insurances; choice of retirement plans; and tuition reduction program with the University of Southern Maine.
The City of Portland is strongly committed to diversity in its workforce.
Women and Minorities are encouraged to apply.
We are an Affirmative Action/Equal Employment Opportunity employer.
For questions contact Human Resources by email at jobs@portlandmaine.gov or 207-874-8624.
City Job Opportunities Website:  www.portlandmaine.gov/Jobs
***COVID-19 Vaccine Mandate***     As a condition of employment, you must demonstrate proof of being fully vaccinated for COVID-19 prior to start of employment.  If you cannot get vaccinated due to a medical condition or a sincerely held religious belief, you may request an exemption as a reasonable accommodation.  Failure to provide proof of vaccination will result in your exclusion from employment with the City of Portland.