Therapeutic Recreation Supervisor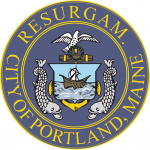 Website City of Portland
Municipal Government for Maine's largest City.
THERAPEUTIC RECREATION SUPERVISOR
Parks, Recreation & Facilities Department – Deadline Extended –
Full-Time, 37.5 hours/week (flexible schedule including nights and weekends) –
This position performs professional inclusive and therapeutic recreation work at a supervisory level in the development and direction of a variety of recreation activities at community centers, schools, parks, athletic and aquatic facilities.  This position involves on-going communication with the public, school staff, community groups and other recreation professionals in the creation, planning and adaptation of inclusive and therapeutic recreation programs. This position may have interactions with non-program staff such as teachers, school aides, case managers and Behavior Health Professionals (BHPs) that require oversight during programs/activities, as well as supervises permanent and non-permanent recreation and aquatic staff.  Must have experience developing therapeutic and inclusive training programs for recreation and aquatic staff, as well as counseling and instructing personnel in proper techniques and methods.
Requirements of Work:  Bachelor's degree in therapeutic recreation preferred; or special education, adapted physical education or related field.  Considerable knowledge and appreciation of the ideals, techniques and methodology of planned recreational programs for youth, teens and adult patrons. Considerable knowledge of safety precautions used in recreation programming for those with disabilities. Experience working with diverse populations, including the ability to work effectively with customers with special needs.  Proven ability to train, supervise and manage permanent and non-permanent staff in the tenets of inclusion and the ADA as it relates to Title II.
Training and Experience Desired:  Working knowledge of recreation management software.  Certified Parks and Recreation Professional, and/or Certified Therapeutic Recreation Specialist.
Necessary Special Requirements:  Successful candidate must possess a valid Class C driver's license and must have a good driving record. Must be First Aid, CPR/AED, and Lifeguard Training certified and must have the ability to work a flexible schedule that will include nights and weekends. Ability to complete NCTRC certification within 6-months of hire. Fingerprinting (Maine Department of Education) must be current or the ability to become current.  Offers of employment are contingent upon the completion of a satisfactory criminal background check.
Pay range $963.38/week.
Accepting applications until vacancy is filled.   
To VIEW/APPLY for this position please click here:  https://selfservice.portlandmaine.gov/ess/EmploymentOpportunities/JobDetail.aspx?req=377&sreq=2&form=1000&desc=THERAPEUTIC%20RECREATION%20SUPERVISOR
City Benefits –
Permanent, full-time employees receive a generous benefits package which includes 13 ½ paid holidays; employee health insurance; sick and vacation leave; optional life, dental, vision and income protection insurances; choice of retirement plans; and tuition reduction program with the University of Southern Maine.  Part-time employees may receive a pro-rated benefits package which may include some, but not all, of the benefits listed above.
The City of Portland is strongly committed to diversity in its workforce.
Women and Minorities are encouraged to apply.
We are an Affirmative Action/Equal Employment Opportunity employer.
For questions contact Human Resources by email at jobs@portlandmaine.gov or 207-874-8624.
City Job Opportunities Website:  www.portlandmaine.gov/Jobs
***COVID-19 Vaccine Mandate***     As a condition of employment, you must demonstrate proof of being fully vaccinated for COVID-19 prior to start of employment.  If you cannot get vaccinated due to a medical condition or a sincerely held religious belief, you may request an exemption as a reasonable accommodation.  Failure to provide proof of vaccination will result in your exclusion from employment with the City of Portland.