Water Resources Engineer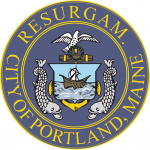 Website City of Portland
Municipal Government for Maine's largest City.
WATER RESOURCES ENGINEER
Water Resources Division – Public Works Department –
The City of Portland Public Works Department is seeking a highly motivated individual to join the Water Resources Division as a full-time employee.  This position involves highly skilled professional level work in municipal engineering and infrastructure. The position will require some design, and preparation of plans and specifications for general municipal public works wastewater and stormwater Infrastructure projects.  Work includes CSO separation projects, CSO storage/conduits, green infrastructure, emergency repair of sewer pipes, stormwater culverts, tide gates, CSO regulators, sewer pump stations and road restoration. Work is performed under the direct supervision of the Water Resources Senior Engineer or the Water Resources Manager. Reviews federal and state legislation and regulations and prepares new or revised ordinances, policies, technical standards, or other documents for City adoption.  Maintains a working knowledge of federal and state regulations that affect current programs and projects.  Provides recommendations for efficient and effective compliance measures. May monitor construction of municipal public works projects.  This includes acting as resident inspector, supervising a subordinate inspector, review of shop drawings, preparation of periodic payment estimates, recommendation of field changes, participation in final inspection of the work, and documentation. Prepares construction cost estimates for potential and actual projects.  May make presentations to governmental boards, civic organizations and the general public as required by a particular project or program. Prepares various written reports, budget recommendations, and other relevant records. Reviews subdivision and site development plans, prepares calculations, written reports, and infrastructure system impact projections based on that review and performs related work as required.  Ability to withstand exposure to varied climatic conditions and maneuver over uneven terrain.  Desired experience includes environmental programs experience such as CSO abatement, Stormwater Management; working knowledge of excavation and work zone safety requirements; working knowledge of general accounting practices; and experience with software tools including Windows 2010 or newer, google workspace, Arc GIS, Autodesk Civil 3D CAD, Hydro CAD, City Works.  Graduation from a four-year college or university with specialization in Civil Engineering or other engineering discipline as appropriate to position and possession of a Fundamentals of Engineering certificate in State of Maine, or ability to obtain in six months.  Must possess a valid State of Maine Class C driver's license (must provide license number on application) and have and maintain a clean driving record.  This position has a standard 37.5 hour work week. Offers of employment are contingent upon the completion of a satisfactory criminal background check.
Pro-Tech Union position – Grade 8 – The pay range is $1123.50 to $1423.13/week, depending on relevant years of experience, plus additional differential pay based on certification.
Accepting applications for this position until Tuesday, April 18, 2023. 
To APPLY for this position, please click here:  https://selfservice.portlandmaine.gov/ess/EmploymentOpportunities/JobDetail.aspx?req=407&sreq=2&form=1000&desc=WATER%20RESOURCES%20ENGINEER
City Benefits
Permanent employees receive a generous benefits package that includes paid holidays; employee health insurance; sick and vacation leave; optional life, dental, vision and income protection insurances; choice of retirement plans; and tuition reduction program with the University of Southern Maine and Thomas College.
The City of Portland is strongly committed to diversity in its workforce.
Women and Minorities are encouraged to apply.
We are an Affirmative Action/Equal Employment Opportunity employer.
***COVID-19 Vaccine Mandate***    For the safety of our employees and our constituents, the City of Portland requires that new employees be fully vaccinated against COVID-19 prior to the start of employment.  Candidates may request an accommodation for medical reasons or sincerely held religious beliefs at the conditional offer stage.
For questions contact Human Resources by email at jobs@portlandmaine.gov or 207-874-8624.
City Job Opportunities Website:  www.portlandmaine.gov/Jobs.