Shelter Attendant – On Call – Family Shelter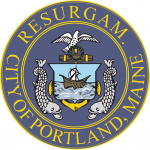 Website City of Portland
Municipal Government for Maine's largest City.
SHELTER ATTENDANT- ON CALL – Family Shelter 
Health and Human Services Department – Social Services Division –
The Family Shelter is searching for per diem/on-call shelter attendants – Schedules will vary – Availability to work a combination of nights, days, weekends, and holidays is desired –
Duties include; welcoming homeless families of varying backgrounds in need of shelter, monitoring dorms, common areas, and shelter grounds.  Frequent cleaning of dorms, common areas, bathrooms, and grounds is required.  The position also involves crisis intervention, triage for over 100 guests per night, and conflict resolution.  This position also includes rotation to multiple stations during the course of each shift including walking up and down flights of stairs and standing or sitting for long periods of time.  Also includes set up and take down of sleeping spaces including moving of mats, chairs, tables, full laundry bags and other items as required.  Positive attitude with exceptional patience and customer service skills required.  Offers of employment are contingent upon completion of a satisfactory criminal background check.
Rate of pay is $18.00/hour.  This is not a benefit eligible position.
Accepting applications for this position until all vacancies are filled.   
To APPLY for this position, please click here:  https://selfservice.portlandmaine.gov/ess/EmploymentOpportunities/JobDetail.aspx?req=286&sreq=1&form=1000&desc=SHELTER%20ATTENDANT%20-%20FAMILY%20SHELTER-%20ON%20CALL
The City of Portland is strongly committed to diversity in its workforce.
Women and Minorities are encouraged to apply.
We are an Affirmative Action/Equal Employment Opportunity employer.
***COVID-19 Vaccine Mandate***    For the safety of our employees and our constituents, the City of Portland requires that new employees be fully vaccinated against COVID-19 prior to the start of employment.  Candidates may request an accommodation for medical reasons or sincerely held religious beliefs at the conditional offer stage.
For questions contact Human Resources by email at jobs@portlandmaine.gov or 207-874-8624.
City Job Opportunities Website:  www.portlandmaine.gov/Jobs.