Seasonal Groundskeepers – Parks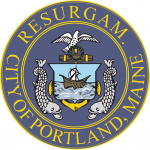 Website City of Portland
Municipal Government for Maine's largest City.
SEASONAL GROUNDSKEEPERS – PARKS
Parks, Recreation & Facilities Department – Parks Division – Deadline Extended –
June through November Full-Time Schedule (40 hours/week) – Responsibilities include trail maintenance, mowing (push and riding mowers), trimming, litter/debris collection and general park maintenance.  Landscaping and equipment experience preferred but not required.  Responsibility, maturity, dedication and the ability to work in varied weather conditions are a must.
Applicants for Groundskeeper positions can be 16 or 17 years old but with certain work restrictions.  A valid Maine Class C driver's license is preferred, and a Department of Motor Vehicle check will be conducted on those who have one.  Offers of employment are contingent upon completion of a satisfactory criminal background check.
Parks maintenance positions start at $17.00/hour.
Will accept applications for this position until all vacancies are filled. 
To VIEW/APPLY for this position please click here:  https://selfservice.portlandmaine.gov/ess/EmploymentOpportunities/JobDetail.aspx?req=354&sreq=1&form=1000&desc=SEASONAL%20GROUNDSKEEPER%20-%20PARKS
The City of Portland is strongly committed to diversity in its workforce.
Women and Minorities are encouraged to apply.
We are an Affirmative Action/Equal Employment Opportunity employer.
For questions contact Human Resources by email at jobs@portlandmaine.gov or 207-874-8624.
City Job Opportunities Website:  www.portlandmaine.gov/Jobs
***COVID-19 Vaccine Mandate***     As a condition of employment, you must demonstrate proof of being fully vaccinated for COVID-19 prior to start of employment.  If you cannot get vaccinated due to a medical condition or a sincerely held religious belief, you may request an exemption as a reasonable accommodation.  Failure to provide proof of vaccination will result in your exclusion from employment with the City of Portland.