Seasonal Lifeguards for Kiwanis, Riverton and Reiche Pools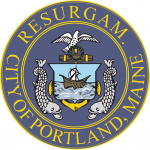 Website City of Portland
Municipal Government for Maine's largest City.
SEASONAL LIFEGUARDS for Kiwanis, Riverton and Reiche Pools
Parks, Recreation & Facilities Department – June 5th, 2023 – September 1st, 2023. 
The City of Portland Aquatics Division is offering a unique opportunity to make a difference in the Portland community as a Seasonal Lifeguard. Lifeguarding is a fun and serious job! You'll gain rewarding and beneficial experience, plus every day brings new adventures. Build self-confidence and a sense of responsibility, and impart basic work skills such as interviewing and working with colleagues. Flexible work schedule. Lifeguards are responsible for the safety of our guests and staff in and around the Portland pools. Promising candidates will have strong communication skills, the ability to promote safety and work well in a team environment. Prior experience working with preschool children and youth is desirable. Must hold current American Red Cross Lifeguarding and First Aid/CPR/AED Certification and must attach copies of certifications to your application. Various shifts are available including mornings, days, afternoons, evenings and weekends. Offers of employment are contingent upon the completion of a satisfactory criminal background check. Seasonal Lifeguard positions starting pay rate is $16.43/hour.
Will accept applications for this position until all vacancies are filled. 
To APPLY for this position, please click here:  https://selfservice.portlandmaine.gov/ess/EmploymentOpportunities/JobDetail.aspx?req=405&sreq=2&form=1000&desc=SEASONAL%20LIFEGUARDS
The City of Portland is strongly committed to diversity in its workforce.
Women and Minorities are encouraged to apply.
We are an Affirmative Action/Equal Employment Opportunity employer.
***COVID-19 Vaccine Mandate***    For the safety of our employees and our constituents, the City of Portland requires that new employees be fully vaccinated against COVID-19 prior to the start of employment.  Candidates may request an accommodation for medical reasons or sincerely held religious beliefs at the conditional offer stage.
For questions contact Human Resources by email at jobs@portlandmaine.gov or 207-874-8624.
City Job Opportunities Website:  www.portlandmaine.gov/Jobs.