Summer Camp Counselors – Camp Venture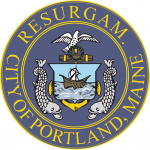 Website City of Portland
Municipal Government for Maine's largest City.
SUMMER CAMP COUNSELORS – CAMP VENTURE
Parks, Recreation & Facilities Department
The City of Portland Recreation Division is offering a creative opportunity to engage with youth through a variety of recreational activities based out of our exciting summer camps.  Being a camp counselor with Portland Recreation offers invaluable leadership, enrichment and skill building experiences. Camp Counselors will go on active adventures, make new friends, get crafty and be role models for Portland youth.  This position is responsible for monitoring and engaging with program participants in Camp Venture located at Riverton Community Center, East End Community Center and Amanda C. Rowe Elementary School.  Must have excellent customer service skills, enjoy working with youth, and knowledge of a variety of games, sports, and leisure activities.  First aid and CPR certification desired.
Camp dates: Monday, 06/26/23 – Friday, 08/11/23 (35+ hours per week).
Camp training: Paid training will take place between 06/19/23-06/23/23.
Regular camp hours: Mon. – Fri. 8:30 a.m. to 4:30 p.m.
Offers of employment are contingent upon the completion of a satisfactory criminal background check. Starting pay: $15.00 – $17.00/hour, depending on experience.
Accepting applications until vacancies are filled.  
To APPLY for this position, please click here:  https://selfservice.portlandmaine.gov/ess/EmploymentOpportunities/JobDetail.aspx?req=390&sreq=2&form=1000&desc=SUMMER%20CAMP%20COUNSELORS%20-%20CAMP%20VENTURE
The City of Portland is strongly committed to diversity in its workforce.
Women and Minorities are encouraged to apply.
We are an Affirmative Action/Equal Employment Opportunity employer.
***COVID-19 Vaccine Mandate***    For the safety of our employees and our constituents, the City of Portland requires that new employees be fully vaccinated against COVID-19 prior to the start of employment.  Candidates may request an accommodation for medical reasons or sincerely held religious beliefs at the conditional offer stage.
For questions contact Human Resources by email at jobs@portlandmaine.gov or 207-874-8624.
City Job Opportunities Website:  www.portlandmaine.gov/Jobs.