Production Specialist – Third Shift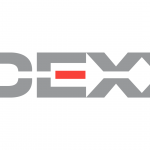 Website IDEXX
As a Production Specialist, you will perform a variety of manufacturing tasks producing high quality medical diagnostic products while maintaining a clean and safe work environment. You will have the opportunity to cross-train in multiple work centers and gain new skills that can help you advance in your career. You will operate under 5S & Lean Manufacturing principles and ISO standards. You can make a difference by producing innovative products that keep people and animals healthy.
Exceeding customer expectations is one of our guiding principles at IDEXX. Our credibility as a company relies on our ability to deliver quality products to our customers on time and with no disruption to their business. IDEXX's Worldwide Operations Team works to meet this challenge each day with a global network of distribution hubs and a focus on efficiency, regulatory compliance, and continuous improvement. You can learn more about working with this team here.
Shift Information: 3rd Shift (11:00 pm – 6:45 am) Sunday – Friday
We have multiple positions open – apply today!
What you can expect in this role
You will read, analyze, and interpret manufacturing and quality control documents, technical procedures, and government regulations.
You will have the chance to operate a variety of machines on a rotating basis. This will include set-up operation, clean-up, change-over, troubleshooting, and/or minor repair for manufacturing equipment in the work center.
Use your basic math skills add, subtract, multiply, and divide into all units of measure, using whole numbers, common fractions, and decimals.
You will be working with a team; strong communication skills are required. You may have to provide production & process training to other employees.
What You Will Need to Succeed
If you have some manufacturing or production experience that is great, but we are willing to train you to be successful in this role – you just need a desire to learn.
You possess a High School diploma or equivalent combination of education and experience is required.
You are able to meet the physical requirements that go with working on the production floor – standing for 2hr+, sitting, phone & computer use, extended reach, lifting up to 50lb, occasionally climb, kneel, or bend, and specific vision ability – close, color, depth perception, and ability to adjust focus.
Why IDEXX?
We're proud of the work we do, because our work matters. An innovation leader in every industry we serve, we follow our Purpose and Guiding Principles to help pet owners worldwide keep their companion animals healthy and happy, to ensure safe drinking water for billions, and to help farmers protect livestock and poultry from diseases. We have customers in over 175 countries and a global workforce of over 9,000 talented people.
So, what does that mean for you? We enrich the livelihoods of our employees with a positive and respectful work culture that embraces challenges and encourages learning and discovery.   At IDEXX, you will be supported by competitive compensation, incentives, and benefits while enjoying purposeful work that drives improvement.
Let's pursue what matters together.
EOE/Minority/Female/Disabled/Veteran