Global Human Resources Manager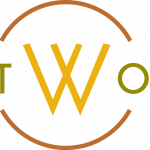 Website IntWorkSTEM IntWork
dei immigrants bilingual HR
Are you able to develop strategies to ensure the recruitment and retention of a qualified and diverse workforce?
As Global HR Manager, you will lead the development and coordination of human resource services across this small (50-person) and swiftly growing international renewable energy company with a team spanning the US, Canada, Europe, and South America.
The job is onsite in Portland, Maine with some domestic and international travel,
We are looking for candidates who have the following qualifications:
8-10 years as an HR generalist including five (5) years of leading HR operations and successfully managing / coaching others.
OR
a Master's degree with 5 years' experience in Human Resources
AND
2+ years of experience/exposure to HR management outside the USA.
Fluency in Spanish and/or French (highly preferred)
If this sounds like fit to you, please upload a copy of your resume on IntWork's website at IntWork's website through the link below.