JMG Specialist – Belfast High School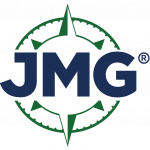 Website JMG
Student Centered - Results Driven
Are you interested in empowering Maine students? Would you be excited about the opportunity to provide Maine students with the skills, knowledge, and best practices that they need to pursue their aspirations, and attain success after high school?
If you answered yes to these questions, you could be the candidate we are looking for to fill our opening at Belfast High School, Belfast, ME (Waldo County) for our next JMG Specialist.
JMG Specialists develop student-centered, personalized education plans, delivered through a competency-based curriculum focusing on academic knowledge, career development skills, leadership, and teamwork. This rewarding, full-time position requires a dedicated educator who is confident, a self-starter, and who can work collaboratively with our school partners and local businesses.
Specific Qualifications: Bachelor's degree, excellent communication skills, creativity, high functioning team player, willingness to advocate for youth, and confidence with relationship building with local business leaders in the Belfast community. Maine CHRC approval or ability to attain Maine CHRC approval is required.
The start date for this position is late March/Early April.
Compensation for this position is $42,000 plus bonuses for qualifying staff. Paid time off includes school vacation weeks in December, February, and April, plus 15 additional vacation days. Staff also have 3 weeks of sick time, and 1 week of Covid time if needed.
JMG offers a generous benefits package including:
Health, dental, and vision insurance
Company-paid disability and life insurance
Voluntary life insurance
403B plan with employer match after two years
Tuition reimbursement
Health and dependent care flexible spending accounts
Gym membership reimbursement and additional wellness benefits
**Please CLICK APPLY to see the FULL JOB DESCRIPTION**
Founded in 1993, JMG partners with public education and private businesses to offer results-driven solutions to ensure all Maine students graduate, attain post-secondary credentials, and pursue meaningful careers. JMG was ranked the #1 mid-sized company in 2021 by Best Places to Work in ME. Please visit our website at JMG.org to learn more.
JMG does not discriminate on the basis of race, color, religion, sex, sexual orientation, gender identity or expression, national origin, age, disability, veteran status, marital status, familial status, or based on an individual's status in any group or class protected by applicable federal, state or local law. JMG encourages applications from diverse populations, women, persons with disabilities, protected veterans and all other qualified applicants.