Direct Support Professionals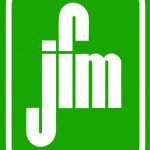 Website John F. Murphy Homes, Inc.
JFM is hiring two full time Direct Support Professionals for a group home located in Auburn, ME. No experience necessary. Free paid training; Opportunity for free CRMA certification training.
Full Time two week rotating schedule
Week one: 12pm – 8pm weekdays
Week two: 8am -8pm Sat & Sun, with 12pm – 8pm three week days
Overtime available
Driver's License required
Join our growing team and provide direct support services for adults with intellectual disabilities. This location has four male adults who are active with jobs, day programs, and enjoy participating in community activities. You will provide assistance to the people we support in living life as independently as possible, while creating new goals along the way.  Here is a chance to work for a progressive, quality oriented agency which provides a casual work environment, flexible scheduling, paid professional training and competitive benefits package for eligible employees.
Visit our Career Page at  https://jfmh.bamboohr.com/careers for additional career opportunities.
EOE
Benefits:
Dental insurance
Employee assistance program
Employee discount
Flexible schedule
Flexible spending account
Health insurance
Health savings account
Life insurance
Paid time off
Retirement plan
Vision insurance
Covid Vaccination Required, protocols of mask-wearing in the homes are observed and parameters surrounding the amount of PPE subject to changed with CDC/JFM Nurses' recommendations.
Auburn, ME: Reliably commute or planning to relocate before starting work (Required)
Caregiving: 1 year (Preferred, not required)
Work Location: One location