Director of Learning & Development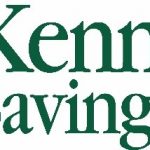 Website Kennebec Savings Bank
POSITION SUMMARY:  This position acts as a strategic internal business partner/consultant for organizational employee training, learning, and development.  This position will lead in the advancement of a best practice learning culture at Kennebec Savings Bank. The incumbent will be responsible for the assessment, development, implementation and evaluation of all assigned learning programs. This position will actively search, creatively design and implement effective methods to educate and enhance performance while promoting learning and growth to positively impact employee engagement and career progression opportunities.
KEY RESPONSIBILITIES:
The Director of Learning and Development serves as a resource and a learning coach for managers, supervisors and employees regarding training, education and professional development. This position identifies training and non-training strategies to ensure alignment with Bank strategic and operational initiatives and provides a return on investment through increased performance, productivity, efficiency and customer service.
This position is responsible for the identification of the most appropriate and cost effective best practices in the external training resources area.  The job requires the creation of RFPs, negotiation of prices and formalization of training plans with external vendors as necessary. This position also coordinates invoice payments and compensation stipends for educational achievements in approved programs.
The Director of Learning and Development develops and implements retail training programs relating to products and services offered by KSB. This position coordinates new product training in conjunction with retail management and works directly with managers to ensure individual training needs are being identified and addressed.
The position is responsible for conducting training needs assessments to identify employee knowledge and skill gaps impacting productivity and customer service.  The incumbent confers with Bank leadership, department managers, HR and other subject matter experts to determine priorities and integrate employee training efforts.
This position is responsible for the design, implementation, maintenance and recordkeeping of a KSB training calendar to ensure timely communication of training programs offered within and outside the Bank.  This position ensures training milestones are met and goals are met while adhering to the approved training budget.
The Director of Learning and Development works with local colleges and universities as appropriate to establish opportunities for current employees. This position also organizes, enhances and manages the student intern program and is expected to establish a working relationship with the student interns and partners from the educational institutions for recruiting and other jointly rewarding activities.
This position is responsible for the documentation of all training completed by KSB personnel in the Learning Management System as well as for the utilization of the Paylocity system's electronic learning system module to ensure that all appropriate training data is recorded in the system and that regular analysis of that data occurs.  Reports are to be generated by the system for purposes of keeping the Bank's management aware of progress being made in all areas of professional development and training.
The Director of Learning and Development researches and recommends new curriculum and learning methods to expand knowledge and effectiveness, (Teleconference, Video, Internet, Computer-based training and Webinars). The incumbent manages the Bank's internal resource library to support employee's self-initiated professional development. The position oversees the enhancement and promotion of the KSB University program.
The position is also responsible for managing the various parts of the new employee orientation and onboarding process focused on mandatory training and introduction to the KSB work force norms and expectations, as well as promoting educational programs and career opportunities within KSB's learning culture.
The Director of Learning and Development, in collaboration with HR and Risk Management, ensures that the Bank's employees are in compliance with all annual training requirements such as VDT, (Video Display Terminal) and Sexual Harassment training.  This position will be responsible for managing the Bank's online training portal; creation, maintenance and tracking of the completion of coursework.
This position is responsible for a career planning program to include the utilization of mentoring, leadership development, and talent assessment programs. Additionally the position is responsible for the ongoing assessment of an IDP, (Individual Development Program) for all management staff and those identified as potential future organization leaders.  The IDP process is to be linked and integrated with other KSB development programs such as Emerging Leaders and the Bank's succession planning efforts.
This position supports the implementation of employee engagement surveys, stay interviews, focus groups and other programs designed to gather information on ways to enrich the KSB employee experience within a vibrant learning culture.
Community/public relations:  Actively participate in community organizations and events.  Represent the Bank in the community.
Other duties: Demonstrate reliable attendance and punctuality.  Attend and participate in Bank meetings.  Participates in lifelong learning activities by attending internal and external training to improve skills and knowledge relevant to the role of the Director of Learning and Development at KSB.
Although the primary duty of this position is the management of all assigned Bank training, learning and development programs, facilitation of programs and serving in the trainer role at some level may be required.
Perform other duties as required.
POSITIONS REPORTING TO THIS POSITION:
Learning and Development Specialist
EDUCATION/EXPERIENCE REQUIRED:
Bachelor's degree preferred or combination of education and experience.
5 to 8 years' direct experience as a training professional in managing employee educational and development programs.
Successful track record of fostering an impactful learning culture.
Experience administering electronic learning systems/learning management systems.
Several years of banking sector experience preferred.
Certification by ASTD and/or by SHRM / HRCI is a plus.
Supervisory experience is desirable.
Proficient with Microsoft Office Suite and be Computer literate, with specific experience in word processing, spreadsheet and presentation applications.
OTHER REQUIREMENTS:
Must be able to manage all logistics necessary to ensure training sessions are supported.
Must be able to work collaboratively with managers to ensure good employee learning outcomes.
Must be able to communicate effectively in person, in writing and via electronic channels
Must be comfortable making presentations and working with all levels of Bank management.
Must be extremely organized and detail-oriented.
Must be able to spend extended periods of time operating a computer keyboard and working at a computer monitor.
Must be able use the telephone to converse with customers for extended periods of time; must be able to communicate clearly by telephone; must have good listening ability and skills.
Must be able to prioritize and organize work flow; must have good attention to detail; must be able to handle multiple jobs.
Must have the ability to think through a problem, following proper steps in finding resolution.
Must have a high degree of ethics and maintain confidentiality of customers and accounts.
Must be friendly, courteous and sensitive to the needs of customers and coworkers.