Customer Service Specialist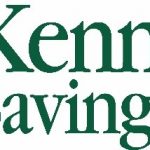 Website Kennebec Savings Bank
Come join our growing team and be a part of our new branch in Portland! Our office is conveniently located less than a minute from I-295 and offers free onsite parking.
POSITION SUMMARY:  Develop new and existing customer relationships and deepen those relationships by providing the best deposit solutions for or customers.  Provide a superior level of customer service that promotes the sales and service culture of the bank.  Take individual responsibility for developing new business, referrals and retention of account relationships.  Cross trained position for Customer Service Representative and Teller duties, with additional knowledge of Consumer loan products. This position is responsible for but not limited to accurately and courteously meeting new and existing customer account needs; actively supporting and cross-selling Bank products/services; maintaining accurate cash and transaction records; responding to general Consumer loan request; and for performing other branch management functions as assigned.
 KEY RESPONSIBILITIES:  
Customer account services:  Provide account services to Bank customers.  Appropriately and accurately process teller transactions; open or refer new checking, savings, certificate of deposit, IRA and savings accounts, safe deposit boxes; take applications for ATM/debit cards; all following established Bank policies and procedures.  Perform general account maintenance as necessary.  Comply with all Bank and branch policies and procedures concerning customer accounts.  Respond to customer inquiries and resolve customer account problems; refer to Branch Manager as needed.  Act as liaison between customer and other Bank departments as necessary to address account issues.
Comply with all applicable Federal and State banking regulations and all Bank and branch operating and security policies and procedures.
Meet or exceed established objectives and standards for customer service representative performance.
Support Bank products/services:  Have a thorough understanding of current KSB products and services.  Actively utilize as many Bank products and services as possible in order to fully understand their features and benefits and to be able to communicate effectively with customers and prospective customers.
Talk to customers and listen for "cues and clues" to determine needs; respond to customer inquiries and evaluate their needs; suggest and provide real one-on-one examples of "how to" access mobile banking, Pop Money, Bill Payment, bank products/services to customers to meet their needs; make referrals to other Bank personnel as appropriate.
Customer transactions:  Provide prompt, courteous and efficient service to branch customers as needed.  Process customer teller or account transactions as needed.  Comply with all Bank and branch policies and procedures concerning customer transactions.  Respond to customer inquiries; refer to appropriate branch or other Bank personnel as appropriate.  Refer complex issues or problems to the Branch Manager.
Loan origination:  Have a good understanding of KSB Consumer loan products according to established Bank policy and procedures.
Refer leads for new loan business to other Bank officers or loan specialists as appropriate.
Branch operations:   Accurately record paperwork relating to customers in adherence to Bank performance standards.  Maintain daily work in good order.
Accurately settle processed work in adherence to Bank performance standards and established procedures.
Perform teller, customer service representative or other branch functions as assigned to meet customer or operational needs.
Community/public relations:  Actively participate in community organizations and events.  Represent the Bank in the community.
Other duties: Demonstrate reliable attendance and punctuality. Work at other Bank branches as needed for customer service, operational, or training purposes.   Facilitate training of other bank staff in all things specific to this job function.  Attend and participate in Bank meetings.  Attend internal and external training to improve skills and knowledge relevant to the customer service representative position.
Understand and fully comply with Kennebec Savings Bank's Core Values.
Perform other duties as required.
POSITIONS REPORTING TO THIS POSITION:
EDUCATION/EXPERIENCE REQUIRED:
Bachelor's degree or equivalent work experience.
1 to 3 years branch banking experience as a teller/head teller and customer service representative.
Other customer service experience is desirable.
Computer literate, with specific experience in word processing and spreadsheet applications.
OTHER REQUIREMENTS:
Must be able to lift cash boxes and cash bags of approximately 20 pounds.
Must be able to distinguish between various denominations of coin and currency.
Must be able to operate vault combinations.
Must be able to read and work with computer print-out reports.
Must be able to stand or sit for extended periods of time while waiting on customers.
Must be able to spend extended periods of time operating a computer keyboard and working at a computer monitor.
Must be able use the telephone to converse with customers for extended periods of time; must be able to communicate clearly by telephone; must have good listening ability and skills.
Must be able to climb stairs.
Must be able to prioritize and organize workflow; must have good attention to detail; must be able to handle multiple jobs.
Must have the ability to think through a problem, following proper steps in finding resolution.
Must have a high degree of ethics and maintain confidentiality of customers and accounts.
Must be friendly, courteous and sensitive to the needs of customers and coworkers.