Teacher-Counselor Youth Coordinator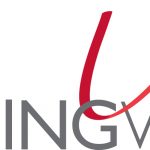 Website LearningWorks LearningWorks
LearningWorks
Job Summary:
Using a strengths-based, culturally competent approach shaped by the principles of restorative justice, the Service Works (SW) Coordinator coaches, supervises, mentors, and motivates youth and young adults who need to fulfill community service obligations due to their behavior at school or in the community. The Coordinator receives and processes community-based referrals from juvenile justice, law enforcement, and school partners; develops and maintains partnerships with referents, area nonprofits and community initiatives; and develops and coordinates meaningful and relevant community service projects in which youth will participate under the Coordinator's guidance.
The Coordinator supports youth in completing community service opportunities by providing social and emotional support, transportation, training, coaching, and direct supervision.  The Coordinator also monitors youths' plan completion and the effectiveness of the intervention and keeps key stakeholders of the youths' progress.
In addition to these youth engagement responsibilities, the Coordinator works in tandem with the Director of Service Works to develop and maintain important relationships with community partners and referral sources, including local schools, law enforcement, the Juvenile Court and Juvenile Community Corrections Officers, and nonprofit organizations that are end-recipients of SW-led community service projects.
This position is a 30 hour per week Full-time schedule. Scheduling of hours may depend on project and volunteer requirements, but must ultimately meet program needs. The Coordinator works under the direction of the Service Works Director, providing assistance to ensure that the program and its associated community projects meet and maintain a standard of excellence and meets funder expectations.
This position contributes to the accomplishment of LearningWorks' mission through the provision of planning and directing the activities of the program in the Greater Sanford area and may occasionally require: collaboration with the Biddeford and Portland locations to complete assignments; working directly with students and clients; working with stakeholders; performing administrative duties such as collecting and tracking of program data; and preparing program reports.