Summer Enrichment Teacher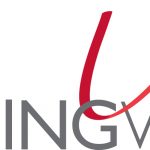 Website LearningWorks
Our team is seeking energetic, emotionally intelligent, and engaging Enrichment Teachers who believe in the power of education and who are committed to helping children thrive. Part-time Summer positions are currently available at multiple program sites at elementary and primary schools in Biddeford and Portland, Maine.
PORTLAND (JOB CODE: PENT7200 )
East End Community School, Rowe Elementary School, Ocean Ave. Elementary School, or Talbot Community School
Grades 2 through 5
June 28th – August 13th, 2021
8AM – noon, Mon.-Fri.
BIDDEFORD (JOB CODE:BENT7240 )
Biddeford Intermediate School (Biddeford, ME)
Grades Pre-K through 3rd
June 21st – August 13th, 2021
8AM – noon, Mon.-Thur.
JOB SUMMARY:
LearningWorks Afterschool serves low-performing students in grades 2-5 in 11  elementary schools in Southern Maine.  Students participate in hands-on engineering design challenges that embed literacy, math, and social emotional learning, to build key skills for school success: academic confidence, taking initiative, problem-solving, communication, and perseverance. Eligible students are identified collaboratively by LearningWorks Afterschool Directors, Site Coordinators, and school staff. LearningWorks  Afterschool is funded primarily through 21st Century Community Learning Center grants, and is offered in partnership with local school departments.
The Enrichment Teacher in the LearningWorks Summer Program will be responsible for will be responsible for planning and implementing activities in collaboration with the after school staff and Director/Site Coordinator that positive classroom management, behavior support, and the implementation of a hands-on, project-based Science, Technology, Engineering, Arts, and Mathematics (STEAM) curriculum. The enrichment teacher will provide technology support to students and staff to provide a high quality virtual learning experience.
While LearningWorks Afterschool intends to provide in-person programming if circumstances allow, the Enrichment Teacher is responsible for planning and delivering engaging, academic, hands-on lessons and activities that can pivot between possible remote, hybrid, and in-person scenarios as needed throughout the summer. The dates and duration of implementing these scenarios are subject to change based on public health data from the Maine CDC, and local health and safety data.
Outside of live program time, additional time is allotted to attend meetings, and participate in key pre-program planning and staff meetings, and to participate in lesson planning and professional development. This is a part-time, fixed term summer position.
RESPONSIBILITIES: (essential functions of the job)
Collaborate with a team to plan enrichment activities linked to students' prior knowledge, interests, experiences, and in alignment with school-day curriculum.
Engage students in a physically and emotionally safe, structured, organized learning environment.
Build positive relationships with students and actively support, model, encourage, and inspire them in healthy lifestyle choices (personal, social and academic). Assist with student behavior challenges as needed.
Establish and enforce consistent, clear, and positive expectations for online or in-person learning and behavior that complement those of the elementary school.
Be prepared activities, materials, and sub plans if absent.
Participate in optional weekly team meetings to communicate program delivery, needs, reflection, and goals for improvement.
Participate in optional professional development training.
Monitor email regularly, and communicate and respond in a timely manner with directors, coordinators, and teams.
In an In-Person Scenario: Plan and provide instruction of in-person enrichment activities, in alignment with the Learning Framework and guidance from LW Site Directors, and following all safety and health guidelines.
In a Remote Scenario: Plan and provide instruction of live, online, and home-based enrichment activities, in alignment with the Remote Learning Framework and guidance from LW Site Coordinator and Directors.
In a Hybrid Scenario: Plan and provide instruction of live, online, and home-based enrichment activities, in alignment with the Remote Learning Framework and guidance from LW Site Coordinator and Directors. Possibly provide supervision of students at a site engaging in the remote program, and following all safety and health guidelines.
Perform other duties as assigned by the site coordinator or directors.
Stay informed of, follow, implement, and inform teams of all current CDC and local guidelines regarding social distancing, program delivery, and physical and emotional safety for students, teams, and programs.
Conduct oneself in a professional manner at all times, in accordance with program expectations, online safety, and remote and in-person learning guidelines.
MINIMUM QUALIFICATIONS
State of Maine Teaching Certification, or demonstrate eligibility
BA or BS degree in Education, working towards degree or related field
WORK EXPERIENCE & SKILLS
Teaching elementary-aged youth preferred
Strong communication, interpersonal, organizational, time management and computer/technology skills
Flexibility, thoughtfulness, and ability to creatively problem solve
Hourly Rate: $20.00
This is a seasonal, part time non-exempt, regular position.
TO APPLY: Visit our website and complete our online application, attach your resume and a thoughtful cover letter.  Incomplete applications will not be considered.   Applications are now being accepted until the positions are filled.
We are an equal opportunity employer. We prioritize the leadership of people of color and LGBTQ individuals, and we strongly encourage people of all traditionally marginalized identities to apply. Applicants will not be discriminated against because of race, color, sex, sexual orientation, gender identity or expression, age, religion, national origin, disability, ancestry, marital status, veteran status, medical condition, or any protected category prohibited by local, state, or federal laws.
This Job Description is not designed to cover or contain a comprehensive listing of activities, duties, or responsibilities that are required of the employee.  Other duties, responsibilities, and activities may change or be assigned at any time with or without notice.