E-Commerce, Sales & Business Development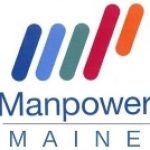 Website Manpower Maine
A leader in temporary and permanent staffing in Maine since 1961
💲💲 Pay: $55K/year
⏰ Schedule: Traditional business hours 📆 Assignment Length: Permanent/Direct-Hire
Manpower is searching for an Inside Sales & Business Development Professional for our Auburn, Maine client. This job is a salaried, direct-hire position with a competitive compensation & benefits package. Apply today!
☑️ Perks:
• Full-time, permanent employment
• Help build a growing business
• Competitive compensation
• Excellent benefits package
☑️ Duties:
• Monitoring e-commerce websites and tracking results
• Prospecting and following up on inbound leads
• Utilizing Salesforce to build, track, and maintain sales pipeline
• Performing market analysis and using website architecture to improve traffic
☑️ Requirements:
• Bachelor's degree in business, marketing – or equivalent experience
• Prior experience with e-commerce, SEO, and lead generation
• A minimum of 2 years experience with inside sales
To be considered for this E-Commerce, Sales & Business Development Job in Auburn, Maine – simply contact us by choosing an option below.
✔️ Apply Now: see below
📱 Text: 'ECOMM' to 207.560.0906
📞 Call: 207.784.9353
📧 Email: auburn.me@manpower.com