Senior Production & Maintenance Technician Job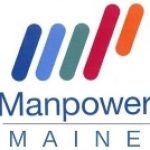 Website Manpower Maine
A leader in temporary and permanent staffing in Maine since 1961
Senior Production & Maintenance Technician Job in Auburn, Maine
💲💲 Pay: $25-30
⏰ Schedule: 1st shift 📆 Assignment Length: Direct-Hire
Do you thrive in fast-paced environments? Are you good at explaining technical issues? Would you like a stable, full-time supervisory position in maintenance/manufacturing? We are now hiring a senior production & Maintenance Technician for a client in Auburn. Interested? Apply today!
☑️ Perks:
• Permanent, direct hire job opportunity
• Daytime shift – enjoy nights off!
• Comprehensive benefits package
• Maine earned paid leave
☑️ Duties:
• Oversee safety, quality, maintenance, troubleshooting, and repairs of equipment
• Troubleshoot, service, and maintain equipment
• Coach machine operators on troubleshooting methods
• Some second shift work may be required
☑️ Requirements:
• 1-3 years of relevant maintenance experience preferred
• High School Diploma required – some higher education preferred
• Knowledge of, and experience in, diagnosing and repairing various systems (electrical, mechanical, and pneumatic)
• Must be able to perform duties (bend, reach, stand, lift 50 lbs., etc.)
To be considered for this senior production & Maintenance Technician job in Auburn, Maine – simply contact us by choosing an option below.
✔️ Apply Now: see below
📱 Text: 'maintenance' to 207.560.0906
📞 Call: 207.784.9353
📧 Email: auburn.me@manpower.com