Electrical/Mechanical Engineer in Biddeford, Maine – Direct-Hire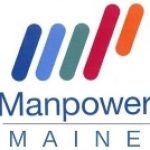 Website Manpower (Maine Business Services)
Electrical/Mechanical Engineer in Biddeford, Maine – Direct-Hire
Pay: Competitive Salary
Schedule: 1st Shift
Assignment Length: Direct-Hire
Do you have a bachelor's degree in mechanical or electrical engineering? Are you looking for a direct-hire position with excellent benefits? Would you like to work for a leading international manufacturer? We are now hiring an Electrical/Mechanical Engineer for a client in Biddeford, Maine. Interested? Apply today!
Perks:
• Competitive salary
• Medical, vision, and dental insurance
• Life, disability, and accident Insurances
• Company matched 401(k) plan
• Vacation/absence pay
• Tuition reimbursement program
• Work at a leading international manufacturer
• Just a few minutes from the turnpike exit
Duties:
• Setting up, troubleshooting, adjusting, maintaining, and operating equipment
• Planning projects including methods and scope
• Devising, fabricating, and assembling new or modified mechanical components for projects
• Drafting detailed drawings using computerized equipment
• Testing, evaluating, and observing equipment, materials, and processes
• Collecting and analyzing data to recommend correction action or process improvements
• Setting up, writing, and training operators
• Providing technical support and assisting in implementation of new protocols and equipment
Requirements:
• Bachelor's degree in mechanical or electrical engineering
• 5+ years of related experience
We have made it easy to apply to be an Electrical/Mechanical Engineer Biddeford, Maine. Simply contact us by choosing an option below.
Apply Now: see below
Call or Text: 'BID EME' to 207.284.0595
Email: biddeford.me@manpower.com
Not sure if this is the right job for you? No worries. We have many other jobs available that you may be interested in – apply now to start a conversation.
Job ID: 5473811