Plant Manager in Central Maine – Direct-Hire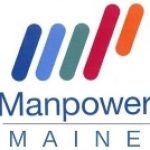 Website Manpower (Maine Business Services)
Plant Manager in Central Maine – Direct-Hire
Pay: Competitive Salary
Schedule: Full-Time
Assignment Length: Direct-Hire
Do you have at least 10 years of experience in heavy manufacturing, LEAN/continuous improvement, and process implementation? Are you interested in applying your expertise to develop systems at a manufacturer using state-of-the-art equipment to make a superior product? We are now hiring a Plant Manager for a client in Central Maine. Interested? Apply today!
Perks:
• Competitive compensation
• Opportunity to use experience in LEAN to shape and develop systems
• Potential relocation for the right candidate
• Manufacturer uses state-of-the-art equipment to make superior products
• Reports directly to the VP/General Manager
• Located within minutes of the I-95 exit
• Comprehensive benefits package
Duties:
• Leading the deployment of manufacturing procedures
• Developing and managing the future state stream map
• Working with the General Manager to produce new product launches
• Identifying problems, solutions, and action plans to support the culture of continuous improvement
• Ensuring that processes are followed, countermeasures implemented, and compliance is met
• Creating the basis for continuous improvement and employee empowerment to drive results
• Developing, implementing, and monitoring department budget and managing expenses
• Instilling and maintaining a positive can-do team atmosphere
Requirements:
• Bachelor's Degree in related field
• 10 years' experience leading in a fast paced, multi-tasking, complex manufacturing environment
• Strong understanding of LEAN and 5S manufacturing concepts
• Exception leadership and team development skills
• Self-motivated and innovative team player
We have made it easy to apply to be a Plant Manager in Central Maine. Simply contact us by choosing an option below.
Apply Online: see below
Call or Text: 'PLANT' to 207.622.1535
Email: augusta.me@manpower.com
Not sure if this is the right job for you? No worries. We have many other jobs available that you may be interested in – apply now to start a conversation.
Job ID: 5399582