Supply Chain Manager in Central Maine – Direct Hire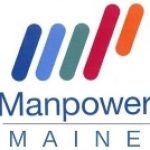 Website Manpower (Maine Business Services)
Supply Chain Manager in Central Maine – Direct-Hire
Pay: Competitive and based on experience
Schedule: Days
Assignment Length: Direct-Hire
Do you have 5-7 years of experience serving in a leadership capacity managing inventory & supplies for a busy manufacturing company? Are you well-rounded in contract negotiations with vendors? If you are looking to take your leadership skills to a growing company with a solid reputation, we want to connect you with the hiring manager for this Supply Chain Manager job in Central Maine. Apply today!
Direct-hire opportunity. National company with a local presence. Leadership position.
Perks:
Competitive compensation
Full benefits package offered
Leadership position with reasonable autonomy
Growing company with a solid reputation
Located within minutes of the 1-95 exit
Duties:
This position is responsible for the planning and inventory control, sourcing negotiating pricing and contracts for commodities needed for the business to produce.
Establishing performance metrics for the supply chain
Maintaining supplies and materials to optimize production
Leading and managing physical inventory and cycle counting activities
Negotiating agreements for prices of raw material and delivery with suppliers, vendors, and/or shipping companies.
Managing all team member activities including, but not limited to, time off requests, time card approvals, daily and weekly overtime, hiring, and training.
Managing expenses within approved budget constraints.
Qualifications:
4-year degree in Business and/or Supply Chain Management
Demonstrated project management skills
Understands Lean and 5S
Proficient on ERP/MRP & standard computer software
We have made it easy to apply for this Supply Chain Manager job in Central Maine. Simply choose one of the options below to contact us.
Apply Now: see below
Call or Text: 'SUPPLY' to 207.622.1535
Email: augusta.me@manpower.com
Not sure if this is the right job for you? No worries. We have many other jobs available that you may be interested in – apply now to start a conversation.
Job ID: 5406567