Auto Sales Professional in Houlton, Maine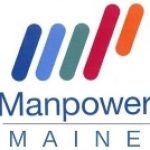 Website Manpower (Maine Business Services)
Auto Sales Professional in Houlton, Maine
Pay: $33k-$36k Base + Commission
Schedule: M-F 8a-5:30p, S 8a-3p
Assignment Length: Direct-Hire
Are you a self-motivated individual with a competitive streak? Do you have excellent customer service skills and enjoy working with people? We are now hiring an Auto Sales Professional for a client in Houlton, Maine. Interested? Apply today!
Perks:
• Base pay + commission – great earning potential
• Work for a successful, locally owned dealership
• Great opportunity for a self-motivated individual
• Excellent benefits package
• Work with a team of talented and energetic professionals
Duties:
• Assisting customers with their vehicle purchasing needs
• Building rapport and determining needs of the customer
• Utilizing company database to search inventory across multiple locations
• Assisting customers with financing options if applicable
• Offering additional products and services such as warranties
• Maximizing opportunities by maintaining a contact list and following up on leads
• Providing and excellent customer experience and service after the sale
Requirements:
• Valid driver's license
• Excellent customer service skills
• Enthusiastic, energetic, and enjoys helping people
• Strong interpersonal communication skills
• Basic understanding of vehicle makes, models, features, and functionality
• Computer proficiency
• Basic understanding of vehicle financing and purchase agreements
• Good basic math skills
• Previous sales experience is preferred but not required
We want to make it easy to apply to be an Auto Sales Professional in Houlton, Maine. Simply contact us by choosing an option below.
Apply Now: see below
Text: 'PI SALES' to 207.560.0913
Call: 207.554.4376
Email: aroostook.me@manpower.com
Not sure if this is the right job for you? No worries. We have many other jobs available that you may be interested in – apply now to start a conversation.
Job ID: 5373041