Accounting Manager in Portage, Maine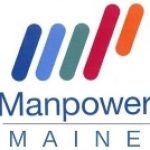 Website Manpower (Maine Business Services)
Accounting Manager in Portage, Maine
Pay: Depends on experience
Schedule: Full-time
Assignment Length: Direct-hire
Do you have at least 7 years of accounting experience in a manufacturing environment? Would you like to work for a well-respect company dedicating to protecting one of Maine's most valuable resources? We are now hiring an Accounting Manager a client in Portage, Maine. Interested? Apply today!
Perks:
• Compensation based on experience
• Flexible work location
• Work for a well-respected company
• Company is dedicated to protecting one of Maine's most valuable resources
• Opportunity to use your excellent math skills
• Perfect job for someone who enjoys structure and detail
• Excellent benefits package
Duties:
• Managing cash, accounts payable and receivable, payroll, and fixed assets
• Handling the month-end closing processes, sales tax returns, 1099s, and property tax filings
• Preparing budgets, forecasts, GAAP-basis statements, reporting packages, KPI dashboards, and strategic analysis
• Working with the CFO and other executives in special projects, strategic analysis, and internal controls
• Managing insurance renewals, claims, and certificates
• Coordinating, gathering, and delivering financial information for auditors
Requirements:
• Bachelor's degree in accounting or related field
• Strong understanding of GAAP, financial reporting, and analysis
• Working knowledge of accounting software and MS Office
• Excellent organizational and communication skills, flexibility, and attention to detail
• CPA and at least 7 years of relevant experience in manufacturing preferred
We want to make it easy to apply to be an Accounting Manager in Portage, Maine. Simply contact us by choosing an option below.
Apply Now: see below
Text: 'PI ACCOUNT' to 207.560.0913
Call: 207.554.4376
Email: aroostook.me@manpower.com
Not sure if this is the right job for you? No worries. We have many other jobs available that you may be interested in – apply now to start a conversation.
Job ID: 5374030